A$AP Rocky's Mother Responds To Rapper's "Unjust" Swedish Jail Imprisonment
23 July 2019, 12:32 | Updated: 23 July 2019, 12:35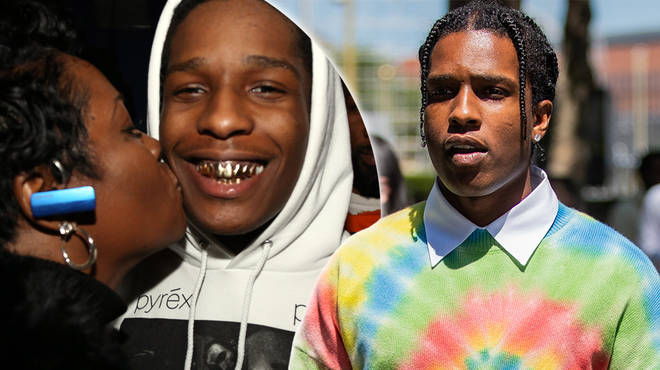 Renee Black, who is A$AP Rocky's mother, has broken her silence on her son's Swedish jail imprisonment. The rapper's mother reveals how she feels on how her son has been treated by Sweden authorities.
A$AP Rocky's mother, Renee Black revealed that she thinks Sweden is targeting her son, who is still in a "disease-ridden" Swedish prison, after committing an alleged assault.
Black sat down for an interview with TMZ where she spoke on Donald Trump trying to help get her son out of prison. A$AP's mother also reveals how she perceives the imprisonment of her son.
Renee Black was asked by a reporter whether she thinks Rocky's race has anything to do with the situation.
Black told TMZ "I feel like Sweden is making an example out of him and it's so unjust, but yeah, they're making an example."I don't wanna pull the race card, but that's what it's looking like".
"If it looks like a duck, and quacks like a duck, it's a duck" is how Renee showed her perspective of the situation. Black also revealed that she has spoken to him one time since he has been locked up.
"He was just telling me that he wasn't really eating properly, you know," she told Swedish newspaper Expressen . "He can't wait to get back into the gym."
According to TMZ, prosecutors in Sweden reportedly continue to hold Rocky is because they deem him a flight risk. The prosecutors on the case have until July 25th to charge him.
Rocky's legal predicament comes after he, and members of his entourage, were filmed fighting a man that they say had followed and harassed them. Rocky previously shared video of the incident on IG.