Missy Elliott's VMAs Performance Included A Huge Reunion Some People Totally Missed
27 August 2019, 17:18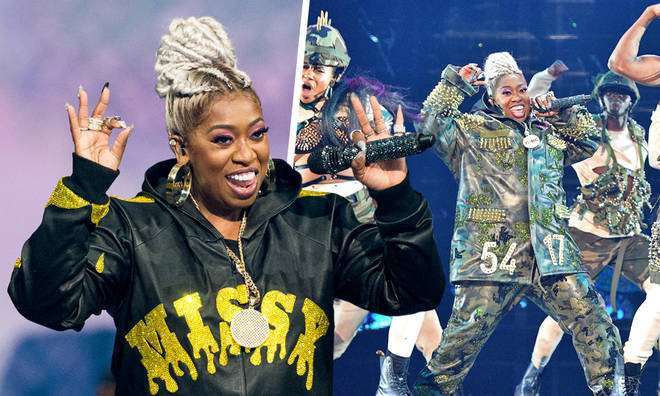 After winning the Michael Jackson Vanguard Award at the 2019 MTV VMAs, Missy Elliott put on a live performance to remember - and it had one very special reunion you might have missed!
As one of the most iconic Hip Hop artists of the last few decades, Missy Elliott was undeniably a very worthy winner of the Michael Jackson Vanguard Award at the 2019 MTV VMAs and her live performance at the ceremony was arguably the highlight of the night.
But whilst all eyes were on Missy as she performed a medley of her biggest and best hits - including 'Get Ur Freak On' and 'Work It' - some people completely missed a huge reunion that happened on stage.
17 years ago Missy Elliott won the VMA for 'Video Of The Year' for her hit song 'Work It' and the star of the video was a young dancer by the name of Alyson Stoner.
After performing with Missy Elliott back in 2003 when she picked up the award and also being the star of the original music video, Alyson rejoined Missy on stage at the 2019 ceremony for a massive reunion that had rap fans flooding Twitter with nostalgic comments.
After her throwback performance of the original dance routine, Alyson Stoner took to Instagram to post a picture of herself on the VMAs red carpet and captioned the image 'Gottem. @missymisdemeanorelliott'.
Alyson Stoner also revealed that she'd only been asked by Missy to join her on stage the day before the show and responded to a Twitter user who questioned whether she had to rehearse for the show.
Replying, Alyson said 'Let's talk quick facts.. HiHat hit me up a day before to jump in, said "do your thing" and then it was showtime. But those grooves don't leave your system.'
Missy elliott was persented the Michael Jackson Vanguard Award by fellow VMA winner Cardi B, who admitted that Missy had been a huge inspiration for her.
Presenting the award, Cardi said, "Her album was the first one I ever bought. Everyone has copied from Missy Elliott, even me. I don't care! So what?"
> Download Our Free App For All The Latest Music News!