Machine Gun Kelly pays tribute to late rapper Lil Peep in new heartfelt video
21 November 2019, 14:58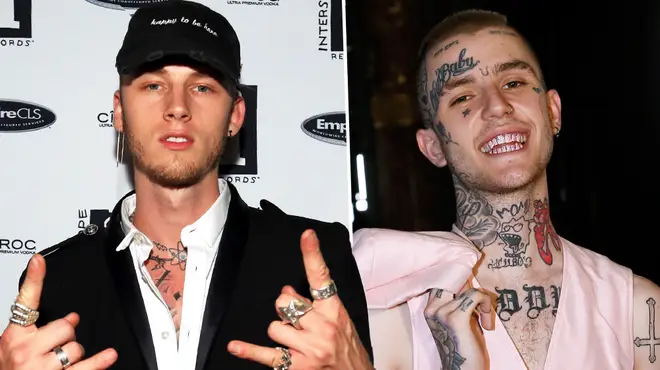 Rapper Machine Gun Kelly has posted a video in tribute to the late rapper Lil Peep. This comes after Lil Peep's two year anniversary.
Machine Gun Kelly recently took to Instagram to pay tribute to late rapper Lil Peep, in commemoration of his passing.
Last Friday (Nov. 15) was the two-year anniversary since Lil Peep tragically passed away. The documentary about the late rapper and a posthumous album released on his anniversary, titled Everybody's Everything. 
On Monday (Nov 18th) Machine Gun Kelly posted a video to Instagram of him performing a cover of Peep's 2016 collaboration with Lil Tracy, "walk away as the door slams."
MGK captioned the video with a lyric from the chorus.
On "Glass House" off MGK's his latest album,  Hotel Diablo, he raps "Look, wish Lil Peep and me had spoke, but I can't get that back."
MGK was inspired by Lil Peep and is open about the connection he had to the late artist.