Which Lyrics Are About Ariana Grande In Mac Miller's 'Cinderella'?
24 May 2018, 12:35 | Updated: 24 May 2018, 12:52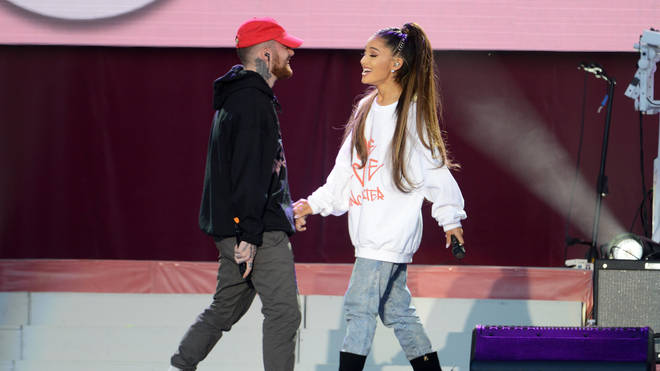 See the lyrics!
Ariana Grande has admitted that Mac Miller dedicated his song 'Cinderella' to her during a Twitter statement about their break-up.
The 'No Tears Left To Cry' singer revealed that her now ex-boyfriend chose to celebrate their relationship during the song, taken from his latest album 'The Devine Feminine'.
Following Ariana Grande's statement, fans took to Twitter to find the lyrics that referred to her.
(Warning the following contains strong language that some many find offensive.)
See the lyrics below:
"Soon as we landed
We went straight into the room/
And played the music, started dancing/
You was taking off your pants/
It look like Dorothy ain't in Kansas anymore/
I do you like a chore/
We started on the bed and then we moved it to the floor/
You started getting crazy, told me f*ck you like a whore/
I thought you was an angel, now you yellin' to the Lord/
You used to tell me all the time I ain't your type/
Now you always wanna spend the night/
Now I'm doing everything you like/
When I'm inside your p*ssy, damn it feels so right/
Yeah, but I still respect the game/
Every time I'm out of line you always set me straight/
The sex is great, for Heaven's sake I need it every day/
I yell your name, Cinderella/
Never gonna find nobody better, all my life..."
Listen to the song below:
Following Ariana Grande's admission, many fans took to social media to express their surprise at the X-rated nature of Mac Miller's lyrics.
cinderella really about ariana grande wow a whole freak

— miguel (@datmig) May 23, 2018
Mac Miller is yet to respond to Ariana Grande's comments that their relationship was "toxic".