Lil Yachty Slams "Perverts" Amid Online Backlash Over Bhad Bhabie's Birthday Gift
28 March 2019, 10:37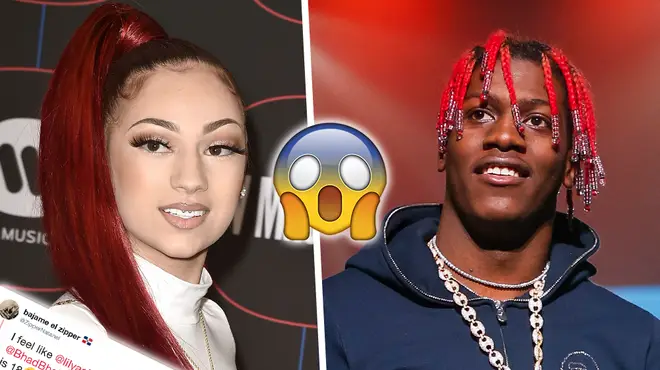 Lil Yatchy responds to fans backlash after gifting Bhad Bhabie an expensive birthday gift...
Lil Yachty has been getting a lot of backlash on social media following the lavish birthday present he gifted to Bhad Bhabie. This hasn't been the first extravagant Bhad Bhabie has received for her birthday, as her manager gifted her a diamond pink face Rolex.
The "Minnesota" rapper gifted Bhabie a $53,000 chain for her 16th birthday and such a positive thing turned sour quickly, as fans on Twitter speculated that the rapper was trying to "redshirt" her.
A user on Twitter stated: "I feel like @lilyachty is just grooming @BhadBhabie so he can pipe when she is 18."
On Wednesday (March 27), Yachty took to Twitter to respond to the backlash received after gifting his innocent gift to Bhad Bhabie. The Georgian rapper stated: "U niggas wild I have a blood baby sister who is 15 and turn 16 in June. U niggas perverts," he tweeted.
Lil Yatchy previously collaborated with Bhabie on "Gucci Flip Flops" and the pair toured together. After gifting Bhad Bhabie her chain on Tuesday (March 26) the "Bestie" rapper, whose real name is Danielle Bregoli, took to Instagram to thank Lil Yatchy for her blinded out chain.
Bhad Bhabie posted a photo wearing the diamond chain and captioned the photo: "Thank u everyone for making my birthday so great and special thanks to my favorite big brother @lilyachty for the gift🔥🔥🔥I love it. 16 gonna b the biggest year yet,".
Yachty wished Bhad Bhabie a happy 16th birthday on his Instagram. The Instagram page and wished Bhabie a glorious 16th birthday.
"Happy birthday to my baby sister, I love u like u was my own blood,".
The 21 year-old rapper continued: "Ofcourse ur not black but if u was I'm sure you'd be apart of my family... although if u were my mom probably would have beaten the nonsense out of you and u wouldn't be where you are now so successful and all that so maybe it's best we're just siblings by spirt. See u in a few kid!!!!! ❤️❤️❤️❤️❤️ @bhadbhabie."
Although Lil Yatchy is denying that he is trying to groom Bhad Bhabie, fans are still urging the artist to admit that he is trying to get her on his good side, for ulterior motives.