Bhad Bhabie Left Stunned By Shockingly Expensive 16th Birthday Gift
20 March 2019, 16:37 | Updated: 20 March 2019, 16:42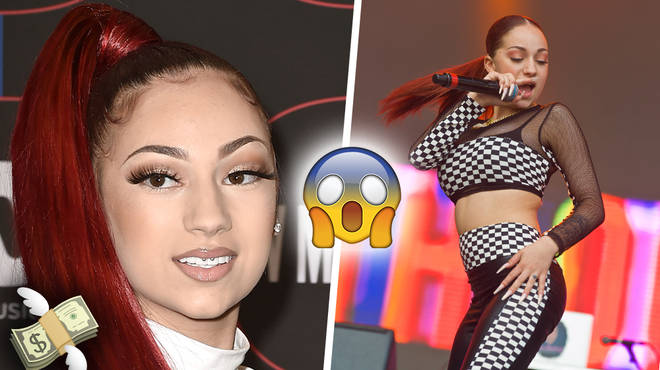 Bhad Barbie flaunts her shockingly expensive gift to her fans, after receiving the present for her sweet 16....
Bhad Bhabie just celebrated her 16th birthday and unlike the usual gifts 16 year-olds receive for their birthday, the rapper received the most extravagant gift yet.
The internet sensation is not the ordinary 16 year-old, but to get gifted a $40k present at just 16 year's old has blown her fans mind. Formally known as Danielle Bregoli, she received a blinged out, custom, diamond embellished present.
Bregoli took to social media to make an appreciation post for her two managers Adam Kluger and Dan Roof, who gifted her with $40k worth present. Bhad Bhabie revealed that the $40k gift was her first ever Rolex, when she took to Instagram to flaunt it to her fans.
With the most amount of shine and bling, with a baby pink face, you could spot her watch from a mile away.
The 16 year-old was overfilled with joy as she had always wanted a rolie, but hadn't got one. According to TMZ footage, the "Bestie" rapper flaunted her expensive birthday gift to the cameras.
TMZ has revealed that Joel the Jeweler, in Los Angeles, commissioned the watch. The Mother of Pearl Rolex that features 15.38 carats of VS diamonds around the band.
There are another 1.5 carats of VS diamonds on the Roman numerals lining the face dial. Bregoli's Rolex estimated cost is around $42,000.
Fans are questioning what people would gift her next after having such a huge present to set the benchmark. Some fans suspect that she will receive a car for her next birthday.
The "These Heaux" rapper revealed that she wants to buy herself a black Lamborghini but, the artist feels that it is too stand out-ish. The star told TMZ that she wants a silent car that doesn't make too much noise, so that it doesn't drown out won't drown music she plans on playing.
In other Bhad Bhabie news, the artist has announced that she would be going on tour with YBN Nahmir in April. Bhad Bhabie revealed the dates and location for her shows and fans are excited in anticipation of the tour.