Bhad Bhabie Trolls Kylie Jenner & Jordyn Woods Amid Tristan Thompson Cheating Scandal
26 February 2019, 12:21 | Updated: 26 February 2019, 12:23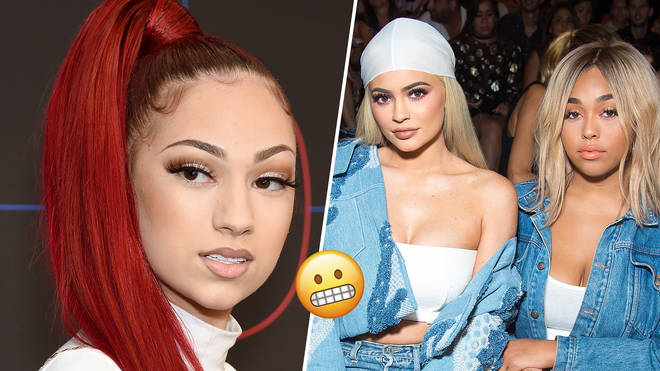 Kylie Jenner's best friend, Jordyn Woods, reportedly "hooked up" with Khloe Kardashian's boyfriend, Tristan Thompson, and has since faced intense speculation.
Jordyn Woods hit headlines last week after it was reported that she "hooked up" with Tristan Thompson, Khloe Kardashian's boyfriend, at a party.
Amid the ongoing cheating scandal, the 21-year-old model allegedly apologised to Khloe and provided her with a reason behind her alleged betrayal, while her close friendship with Kylie Jenner may still lie in the balance.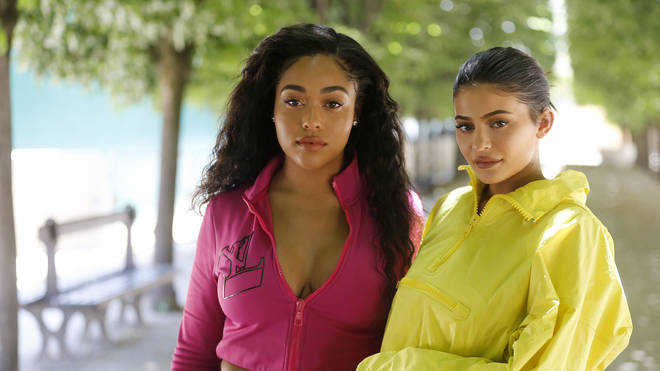 Kylie, also 21, is yet to comment on the drama. However, social-media-starlet-turned-rapper Bhad Bhabie has a few choice words for the duo.
Bhabie, real name Danielle Bregoli, took to Instagram to post an old photo of Kylie and Jordyn with the caption "Go bestie" - which also serves as a thinly-veiled act of promotion for her new single, 'Bestie'.
Jordyn subtly referred to the incident last week at the launch party for her new Eylure eyelashes collection, saying, "it's been real", while a new report claims she's now blaming the incident on alcohol.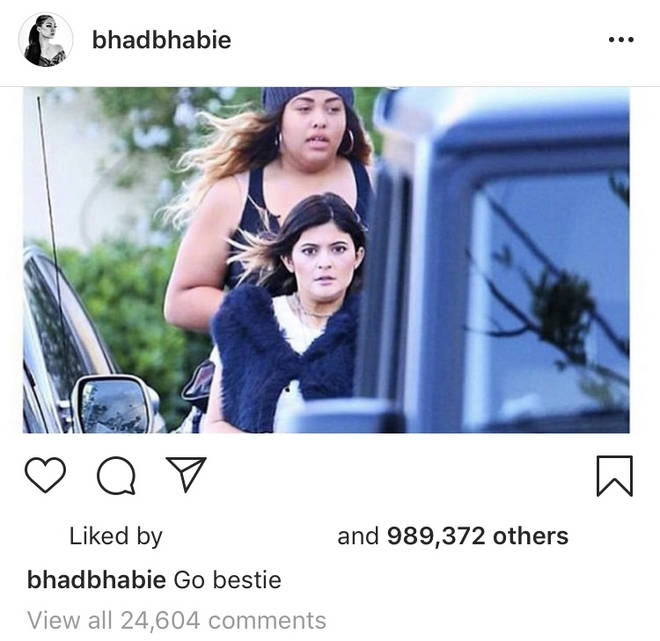 According to Jordyn, she was "blackout drunk," on the night of the alleged hook-up. She reportedly she doesn't remember how she got to the party or "anything that happened there."
Meanwhile, Khloe has been posting countless quotes on Instagram in apparent reference to the cheating scandal, with some referring to an unnamed character as a "snake."
Kylie has reportedly unfollowed Tristan on the social media platform, while the NBA is yet to comment on the incident after he tweeted and deleted 'FAKE NEWS' last week.