Lil Xan Shocks Fans By Announcing His Girlfriend Is Five Weeks Pregnant
19 February 2019, 12:21
Lil Xan and his girlfriend Annie Smith celebrate and reveal the life of their precious unborn baby to fans at just five weeks...
California rapper Lil Xan, 22, and girlfriend Annie Smith, celebrate the precious life of their unborn baby and finally reveal the pregnancy to fans.
According to TMZ, Lil Xan and Annie Smith shared that they initially wanted to wait to share the news, but Xan was so excited that he wanted everyone to know the good news. He was so overcome with joy that he couldn't hold the secret back from his fans.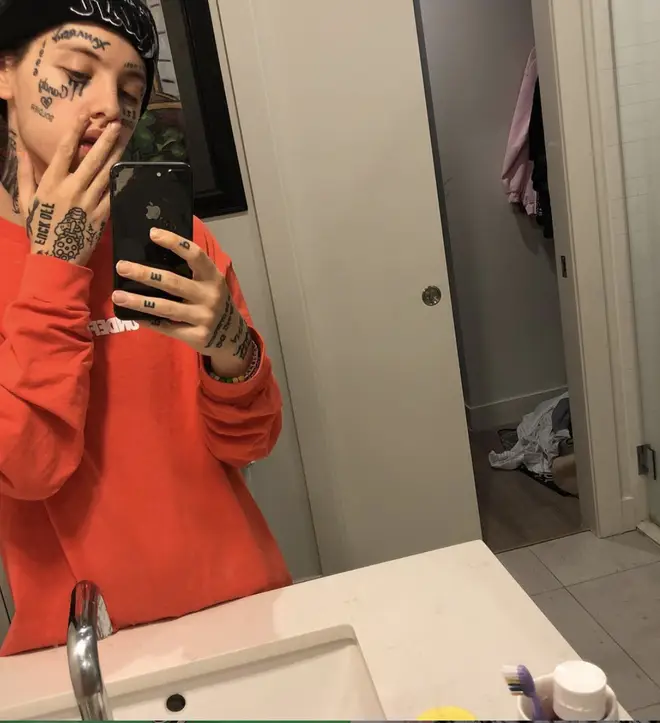 Expectant parents usually wait until the end of the first trimester, just to make sure the pregnancy's going smoothly. However, Lil Xan couldn't contain his excitement and revealed the pregnancy 5 weeks in. The couple are not holding back and they are letting it be known that they hope it's a boy.
Reports reveal that Annie surprised Xan with her at-home pregnancy test results, and he bursted out in tears of joy. Just yesterday (Feb 18th) Xan took to Instagram to express his happiness of his unborn baby.
Emotions were at an all time high when he posted the loveliest paragraph on Instagram, along with an intimate photo of him and girlfriend Annie Smith. It read:
"i wanted to wait but i just can't leave my fans in the dark,it's official im going to be a father 😭💔 i love you guys so much and hope you stay along for this crazy journey and i've never felt more happy in my life💔 all of you are invited to the gender reveal party i promise ! Cant wait to show the world everything i've been working on at youtube space and my official sophomore album "BE SAFE" and to my baby my angel my sunshine @anniiesmith i love you with all my heart ❤️ thank you for saving me i love you more then words could describe 💌👼🏼💔💔💔💔💔💔💔💔💔💔 all came pouring out Sunday night on the Internet. Turns out, Annie and the 22-year-old rapper had been trying to get pregnant but were still shocked they pulled it off."
Lil Xan is expecting his first child with new girlfriend Annie Smith just five months after breaking up with Miley Cyrus' sister, Noah Cyrus.
Looking all happy and loved up on Insta, Lil Xan seems to be over the moon with his girlfriend and the pregnancy news. The couple had allegedly been trying to get pregnant, but the shock of all efforts being met has made the couple extremely happy.