Lil Tecca Confirms He's Not Dead After Claims He'd Been Shot
18 September 2019, 17:45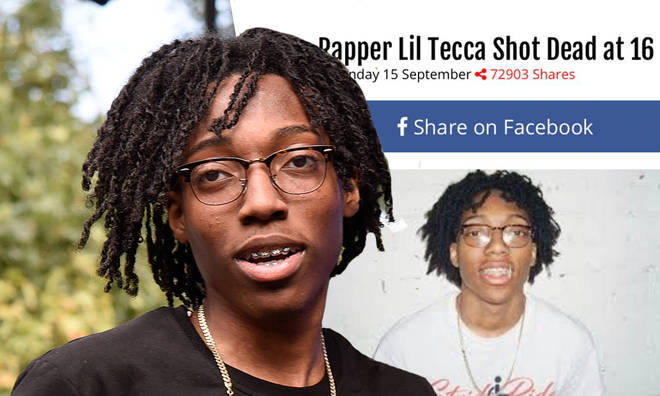 The 'Ransom' rapper was forced to deny rumours he'd been murdered after a fake news story emerged.
Lil Tecca's fans were left confused recently after a news story emerged online which claimed the 17-year-old rapper had been shot and killed.
Fans were quick to share their confusion on social media with a number of fans asking each other whether there was any truth to the story and even tweeting Lil Tecca himself to find out whether he was dead.
Thankfully the claims that Lil Tecca was dead proved to be untrue and the rapper took to Twitter to join in the confusion around the shooting story.
Writing on his account to deny the rumours of his death, Lil Tecca wrote 'n***as believe anything onna internet' whilst he replied to one fan's question about the fake story and said 'they want attention'.
It's not been revealed who started the rumour that Lil Tecca was dead or why, but thankfully it's only a rumour.
Lil Tecca has been enjoying a huge 2019 so far with his massive track 'Ransom' enjoying chart success over in America as well as here in the UK.
> Download Our Free App For All The Latest Music News!