Lil Tay Finally Returns To Social Media To Unveil Her New Documentary Series
11 July 2018, 10:35 | Updated: 11 July 2018, 10:36
The "youngest flexer of the century" is back.
Lil Tay has returned from her social media hiatus to unveil a trailer for 'Life With Lil Tay', her new documentary series.
The nine-year-old, who claims to be the "youngest flexer of the century", recently went under the radar after purging her social media pages from their usual brazen, money-flashing content.
Tay's upcoming realty series will document her day-to-day life as a social media influencer, following her from the recording studio to her dance lessons.
At one point, the controversial youngster takes a moment to "apologise to everyone [she] offended", although the clip does not allude to a specific situation.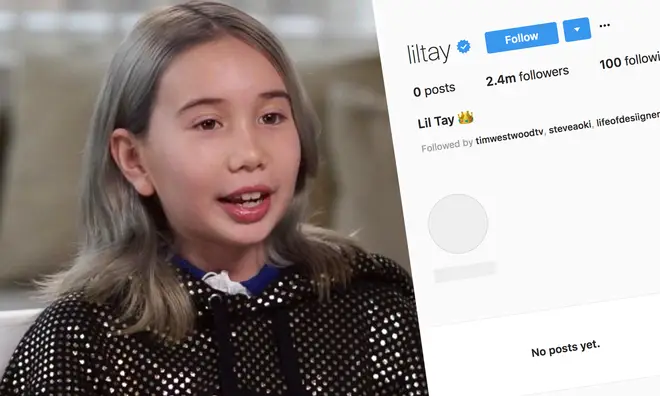 Following her rapid rise to Internet notoriety, Tay and her family drew criticism for her boastful behaviour, while concerns for her well-being as a child were also acknowledged.
"Lil Tay is going through a lot troubles and the most difficult time in her life at the moment, but she has a show coming out on July 13," reads the caption alongside the trailer. "Which she had filmed before these events, but Lil Tay will be back soon."
The show's premiere will coincide with the release of Zues, a new subscription video platform featuring content from social media influencers.
Last month, Lil Tay temporarily broke her digital silence following the tragic murder of rapper XXXTentacion to explain some charitable work the pair had planned together.