Lil Pump Worries Fans After Posting Disturbing 'Suicidal' Message On Instagram
12 July 2018, 11:26 | Updated: 12 July 2018, 11:32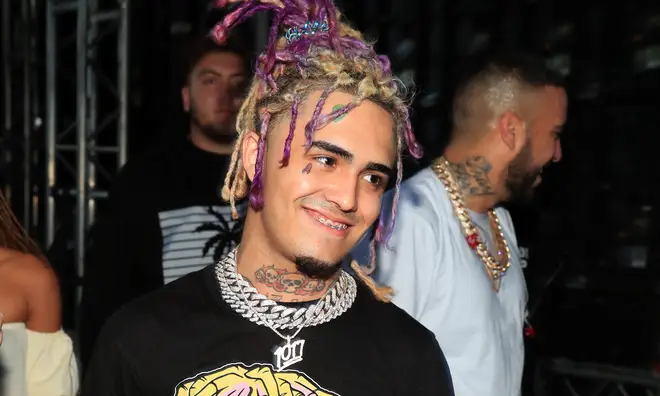 The rapper's latest post has drawn concerns.
Lil Pump has sparked concern among fans after posting an alarming message on Instagram.
The 'Gucci Gang' rapper posted the disturbing cry for help last night, writing, "I'm going thru sum sh*t I'm on probation I can't do shIt I'm at the worst point of my life RN I don't wanna be here no more."
The post, which many fans viewed as having 'suicidal' notions, has since been deleted, but fans are still concerned for his well-being and have sent messages of well-wishing on social media.
Check out the post and the responses below.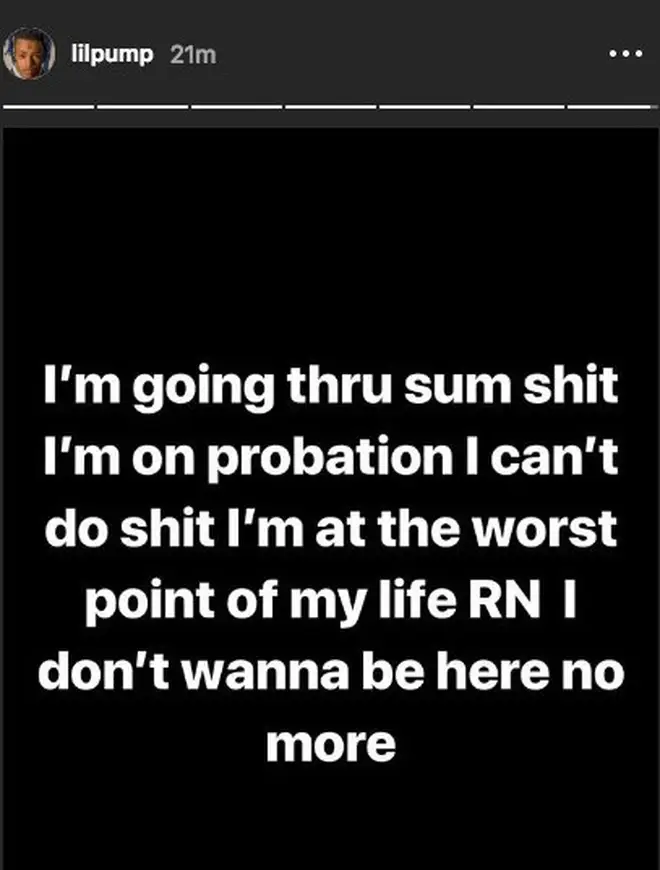 apparently lil pumps suicidal man i hope hes okay

— number 2 angel (@carlyraejetski) July 12, 2018
y'all betta not ignore lil pump expressing how suicidal n depressed he be lately y'all :/

— jei 💔 (@lovlttrs) July 12, 2018
The 17-year-old rap star was close friends with the late rapper XXXTentacion, who was tragically murdered last month. Pump's display image on his Instagram account is a photo of the rapper.
Meanwhile, Lil Pump recently stopped a performance mid-show after spotting a member of the crowd having a seizure.
During his set at London's Wireless Festival last weekend, the rapper spotted the crowd parting for a fan suffering in the crowd and followed him to get help.