Lil Fizz Baby Mama Responds To Apryl Jones Exposing The Truth About Their Romance
18 July 2019, 14:48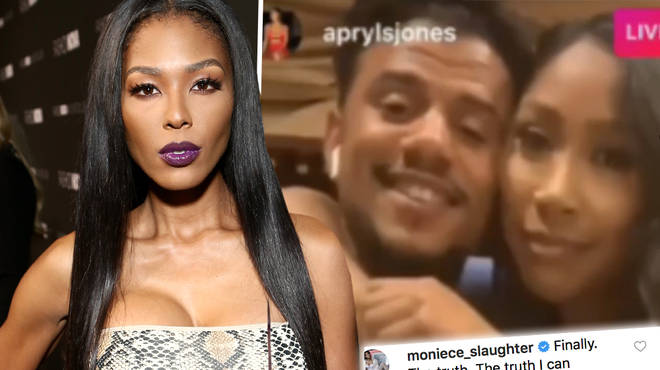 Omarion's baby mama April Jones opened up about her relationship with former B2K member Lil Fizz in a new interview. Fizz's baby mama has responded...
Lil Fizz baby mama, Moniece Slaughter, has responded to Apryl Jones (Omarion's baby mama) finally opening up about her relationship with Lil Fizz.
In an exclusive clip from Love & Hip Hop, Apryl reveals she is open to having a future with Lil Fizz, who she calls by his real name, Dreux.
In the clip, Jones reveals "My relationship with Dreux, he's someone who I've considered to be an angel sent into my life," she said.
Jones also explained how she feels about Lil Fizz coming into her life. She says "Honestly, he's just an angel sent into my life and I'm just truly honestly grateful for him."
According to Apryl, her and Fizz are just friends at the moment. Although she does say "I have fallen in love with best friends before," Apryl said.
She then reveals "I'm not opposed to...like I wouldn't or couldn't fall in love with him. But I think where we are is where we are."
Moniece Slaughter, who is Lil Fizz baby mama commented underneath the video writing "Finally. The truth. The truth I can respect."
She continued "The involuntary lying to my face is what will turn me back into the old me. Cuz see a blatant lie, is worse than saying nothing at all, especially when I didn't ask. The lie is also an insult to my intelligence."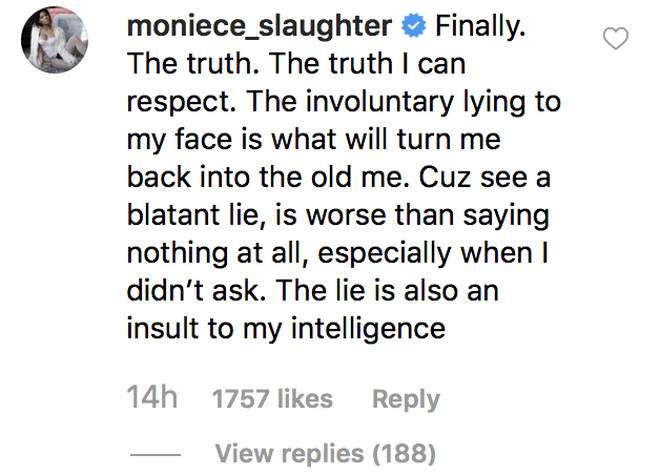 Apryl opens up about her and Fizz being affected from their previous relationships, so if they ever did decide to go there, they would get therapy. T
The reality TV star says she isn't opposed to sleeping with Fizz. "A b*tch needs some d*ck and I'd rather give it to a person that's my friend as opposed to someone who is just a guy that I'm knowing. He's deserving of the p*ssy" said Jones.
Being very honest, she says "Dreaux is definitely deserving of the p*ssy. If I decide to give it to him one day I would be proud of that..."