Lil Fizz says B2K bandmate Omarion isn't a "brother", just a "group member"
10 December 2019, 14:42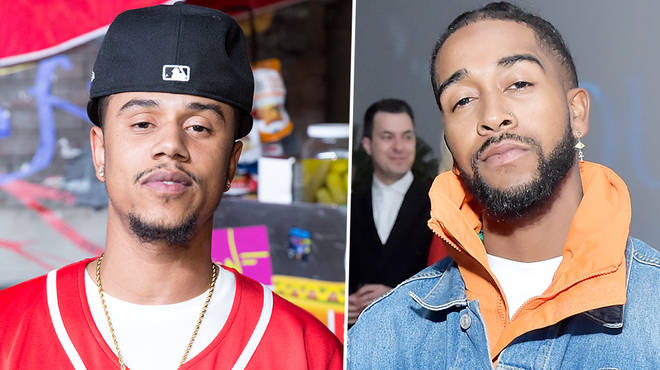 Lil Fizz has referred to Omarion as just a "group member", after J-Boog says claims they were "brothers". Boog and Fizz got into a heated argument about Apryl Jones.
Lil Fizz, Apryl Jones and former B2K member J Boog came face-to-face during the Love & Hip Hop Hollywood reunion special.
During the reunion, Boog directly addressed former group member Fizz, for betraying his "brother" Omarion. J Boog, 34, has expressed that he isn't fond of Apryl and Fizz dating, as she is Omarion's baby mother.
In a Love & Hip Hop uploaded to Instagram, Apryl and Fizz were defending their relationship after J-Boog expressed his issue with them being together.
J-Boog said "When he didn't want to disclose to me how serious the relationship was, that's when I knew sh*t was real," the former B2K member recalled.
Boog addressed Apryl, saying "What's f**ked up is it's unfortunate that you f**ked with his brother before you f**ked with him, you get what I'm saying?".
Apryl defended herself and Fizz saying "It's not unfortunate, because you know that I know certain things. I don't want to put nobody's sh*t all on the table".
Fizz quickly chimed in, and made it clear that Omarion is not like his brother, so J-Boog clarified by changing it to "group member".
Boog addressed Apryl's threats to reveal his secrets, saying "Open up the box then baby! Trust me, I ain't the one to f*ck with!" J-Boog said.
What do you think about Lil Fizz referring to Omarion as a "group member" instead of a "brother" ?