Lil Fizz & Apryl Jones' Relationship Slammed By Upset Fans Amid Omarion Drama
25 September 2019, 15:29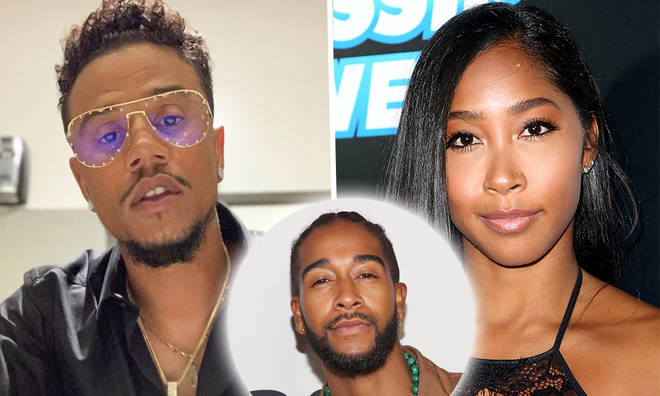 B2K member Lil Fizz & Omarion's baby mama Apryl Jones have been slammed for their "romantic relationship".
Lil Fizz recently received a lot of backlash after a new Love & Hip Hop Hollywood was uploaded on social media. Fans have been critical of Fizz and Apryl Jones relationship.
Many fans have argued that Lil Fizz has neglected Moneice Slaughter, who is his baby mother, yet supports Apryl Jones. Not to mention fans disapprove of Fizz & Apryl's relationship as she is B2K bandmate Omarion's ex-girlfriend and mother to his children.
After rumours circulated that Fizz and Apryl moved in together and were photographed laying in bed, many fans made it known that they are not supportive of their relationship.
However, the pair have denied their relationship and said that they're just "best friends". However, Moneice accused the pair of lying and exposed Fizz on Instagram.
During the most recent episode, Fizz, Apryl and her parents have an emotional conversation. Apryl's parents tearfully verbalised their appreciation for Fizz helping her, after Omarion allegedly suddenly walked out of her life.
In the clip, Fizz expressed that Apryl was going through some hard times, however, made it clear he didn't want to expose her business.
Although it was an emotional moment, it wasn't received that way by fans on Twitter, who went in on Fizz & Apryl.
Fans took to Twitter to call out Fizz for dismissing Moniece while giving Apryl all his support. One fan wrote "I respect @Omarion even more for not even engaging in this Apryl and fizz nonsense. Dang Fizz I had your pics on my wall back in the day #lhhhollywood"
Another fan wrote "Fizz idgaf what Apryl was going through you're shady af for messing with your band mates baby mother!! Y'all Trash #LHHH".