Lauren London Delivers Emotional Speech At Nipsey Hussle's Memorial Service - WATCH
12 April 2019, 10:26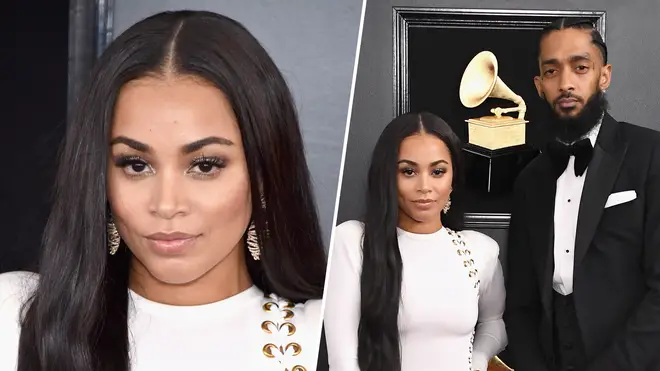 Nipsey Hussle's long-time partner Lauren London shared a tearful speech during a memorial service for the rapper, who was shot and killed last month.
Lauren London remembered her long-time love Nipsey Hussle during his memorial service yesterday (11th April) with a tear-jerking speech.
"Never would I prepare for something like this so bear with me, all," said the 34-year-old actress in front of the 21,000-heavy crowd of mourners gathered at Los Angeles' Staples Center.
"I've never felt this type of pain before. His soul was majestic. He was the strongest man that I ever knew," she said, hailing him "the love of my life."
"A gentle father, a patient leader, a divine light. He was brilliant. He researched everything, completely self-taught, constantly seeking knowledge." Watch Lauren's full speech below.
During her tribute, Lauren reflected on her life with Hussle and their three children; their 2-year-old son Kross, Hussle's 7-year-old daughter Emani and London's 9-year-old son Cameron, whom she shares with Lil Wayne.
"My pain is for my 2-year-old, who probably won't remember how much his dad loved him," she shared. "I'm so honored and blessed that I got to experience such a man."
Nipsey Hussle was shot and killed outside his store, Marathon Clothing, in South Los Angeles on 31st March. He was 33-years-old.
Police report claim one person has been killed and three injured during the rapper's funeral procession. Los Angeles Police Department Chief Michel Moore says the victims included three black men and a black woman, aged between 30 and 50-years-old.