Kylie Jenner Spotted With "Wedding Dress" Sparking New Travis Scott Marriage Rumours
7 August 2019, 10:54 | Updated: 7 August 2019, 10:56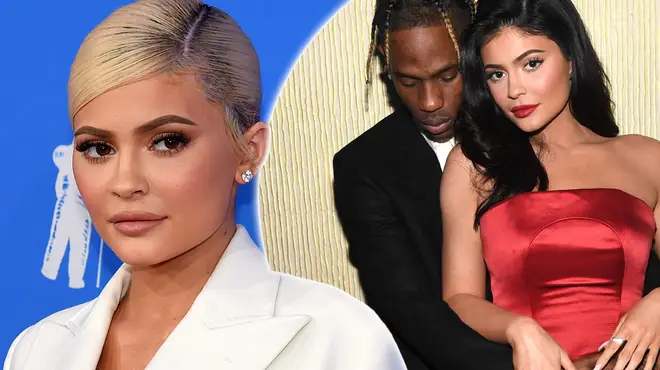 Beauty Mogul Kylie Jenner has been spotted boarding a plane with boyfriend Travis Scott, with a long white "wedding dress" & "suit".
Kylie Jenner has been spotted boarding a private jet at Van Nuys Airport in L.A with a long white dress on Tuesday (Aug 6).
The 21 year-old beauty mogul is preparing for her luxury 22nd birthday celebrations that she will be spending on a $250million megayacht on the Italian coast.
According to TMZ, The "self-made billionaire" was accompanied by Travis Scott, Kris Jenner, Corey Gamble, Scott Disick, and Sofia Richie. Kylie and Travis also brought their sweet 18-month-old daughter Stormi Webster to travel with them.
While Kylie got onto the plane, a man carried the white long dress in his left hand and a black garment bag which carries suits.
Although it very much looks like the couple are planning to have a wedding, TMZ insiders who are close to the Kardashian-Jenner family, claim that Kylie and Travis are not getting married over the weekend.
It is not a far fetched thought as the couple toy around with the idea of getting married. Kylie has previously referred to Travis as her 'husband', and Travis called Kylie his 'wife' on stage during his performance.
Kylie's birthday falls on Saturday (Aug 10) and she plans to set sail on a luxury 300-foot Yacht, which features 10 cabins, a sauna, helipad, beauty salon, theater, steam room, Jacuzzi and swimming pool.
See photos via