Kylie Jenner Twerked For Her 19th Birthday And Twitter Wasn't Having Any Of It
11 August 2016, 12:20 | Updated: 11 August 2016, 15:12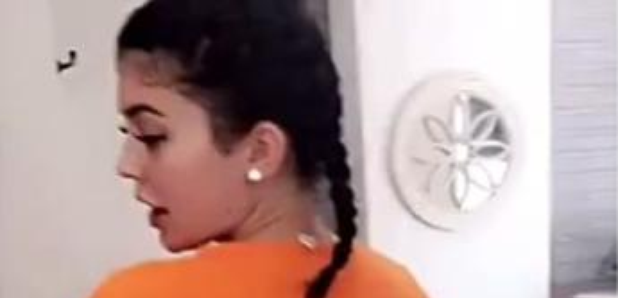 Kylie showed off some twerking skills.
Kylie Jenner brought in her 19th birthday with some celebratory twerking and Twitter wasn't impressed.
The reality star, who received a $200k Maybach as a present from her boyfriend Tyga, captured the moment on Snapchat.
Watch below:

Some people on Twitter saw the funny side however some people were outraged.
Check out some of the responses below:
Like literally everything Kylie Jenner does irritates me in some way. Her twerking on snapchat just furthered my hate for her.

— little bird (@ziymartinez) 10 August 2016
I saw Kylie's video and she 'twerking' idk what is happening. STAAAAAAAPH

— cyril dhel (@CyyAbacan) 11 August 2016
Kylie is so terrible at twerking lol

— neeshapoo (@neeshapoo) 11 August 2016
Kylie Jenner twerking on snapchat has got to be the funniest thing I've seen all day

— Starfirre in the cut (@MyNameIsStarrrr) 10 August 2016
Kylie Jenner twerking on her snap has made my day. Thank you. @KylieJenner

— inZane (@ZanetheSizzler) 10 August 2016
Kylie's twerking on her story

— Vic ™ (@prrincessss_) 10 August 2016
Meanwhile, there is currently a warrant out for Tyga's arrest, after the rapper recently skipped a court date.
The rapper is reported to owe his former landlord almost $500k.