Tyga Has Finally Responded To The Warrant For His Arrest
15 August 2016, 10:34 | Updated: 15 August 2016, 12:06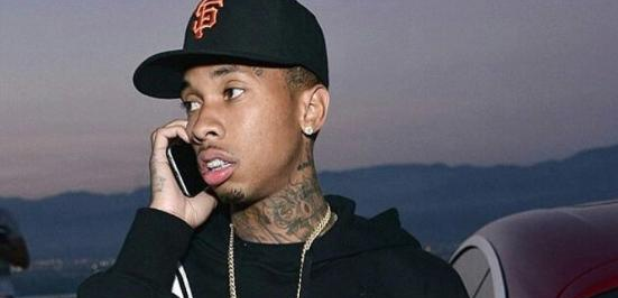 The rapper avoids prison.
Update
Tyga has reportedly paid his former landlord's debts, to allow him to return to America without being arrested.
The 'Rack City' rapper, who spent the past week in Turks and Caicos with his girlfriend Kylie Jenner, was set to be detained by US customs officers as soon as he landed in the States.
However according to TMZ, Tyga and his legal team have now settled the issue to the "mutual satisfaction of all parties".
The landlord's lawyers will now reportedly ask the judge to remove the arrest warrant taken out against Tyga.
The rapper was being sued for allegedly breaking the terms on a lease for a mansion in Malibu.
10th August 2016
Tyga is currently facing prison time after allegedly skipping a court hearing in the US.
The former Cash Money rapper was set to appear in court on 9th August to address his former landlord's financial concerns – who claims Tyga owes him $480,000.
However the Tyga's apparent no-show meant the judge has officially issued an arrest warrant, which could result in jail, according to TMZ.
Despite allegedly owing his former landlord Gholamreza Rezai such a large sum of money, Tyga has continued to splash his cash freely – recently spending over $200,000 on a brand new Maybach for his girlfriend Kylie Jenner's 19th birthday.

The landlord believes that purchase was a "fraudulent transfer of assets that should go to satisfy the judgement."
Lawyer Boris Treyzon told People: "Tuesday was Tyga's day to appear in court, and he didn't show up. We requested the court to issue a bench warrant.
"The court agreed with us that Tyga's actions have been not what society demands of him, so they issued a bench warrant. Now, if he comes in contact with law enforcement, they will likely detain him and keep him detained until he posts bond."
Tyga was evicted from his Malibu home by the landlord-in-question in October 2012, after leaving the property "in shambles".
He has since moved into another mansion in Bel-Air, which he reportedly rents for $46,000 a month.