Kylie Jenner Slammed For Getting 5-Month-Old Stormi's Ears Pierced
12 July 2018, 14:23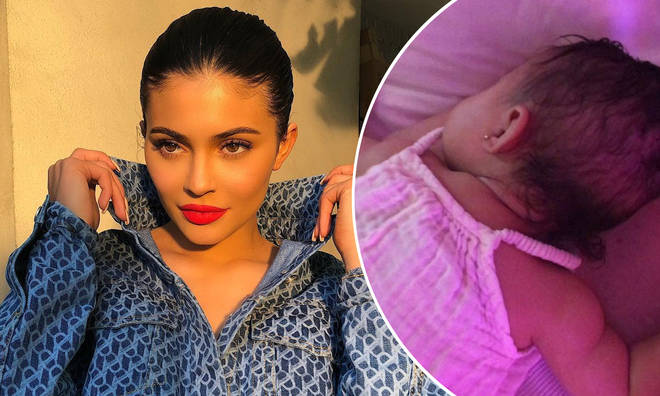 People are divided.
Kylie Jenner has come under fire for getting her 5-month-old daughter Stormi's ears pierced.
Despite vowing to keep her child out of the spotlight last month, the beauty entrepreneur posted a video on her Snapchat showing her cuddling her little girl, revealing her pierced ears.
After the video was shared online, fans took to Twitter to slam Jenner for choosing the pierce her daughter's ears at such a young age.
"Why would you when they're so young????" questioned one user. The backlash lands after Kylie's half-sister Khloe also received criticism for getting her 3-month-old daughter True's ears pierced.
However, others jumped to to the 20-year-old mother's defence and didn't see a problem with her decision.
Kylie is yet to repsond to the criticism. Meanwhile, the reality TV star was recently tipped by Forbes to become the 'youngest ever self-made billionaire'.
Her beauty company, 'Kylie Cosmetics', is worth an estimated $900 million, and she is the youngest person to appear on the annual ranking of America's Richest Self-Made Women by Forbes.
Kylie gave birth to Stormi, her first child with rapper Travis Scott, in February this year after a long-rumoured pregnancy.