Kylie Jenner Hosted The Most Lavish Thanksgiving Dinner You've Ever Seen
25 November 2016, 11:55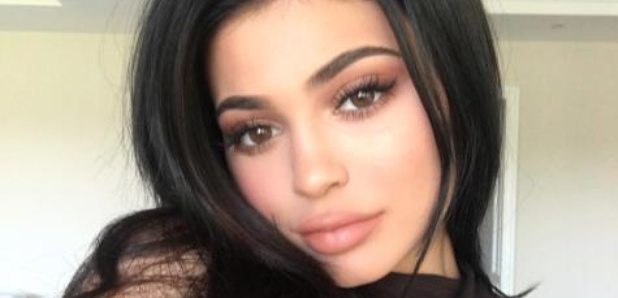 And you thought her life couldn't get more glam.
Kylie Jenner just hosted her family's Thanksgiving dinner at her lavish mansion this year.
And in true Kardashian-Jenner style, no expenses were spared.
The reality star gave her Snapchat followers an exclusive sneak peak of her elaborate festive interior, including a huge dining table adorned with gold pumpkins and white roses.
Despite being only 19-years-old, Kylie also provided an equally lavish 'Kid's Table' for the younger family members.
Mountains of delicious-looking food filled the tables, from roasted turkey and candied yams to pumpkin pies and cinnamon rolls.
Ky also shared her 'favourite time of year', displaying her incredible outdoor holiday lighting.
However, it wouldn't be a Kylie Jenner Snapchat story if it didn't also feature a barrage of selfies and videos.
The make-up mogul posed up a storm after recently changing her hair from blonde to brunette, showing off her figure in a skintight nude dress.
Among the family members joining Kylie for her Thanksgiving celebrations were boyfriend Tyga, sisters Kendall, Khloe and Kourtney, and parents Kris and Caitlyn Jenner.
There was one sister, however, who appeared to be missing from the festivities.
It is presumed that half-sister Kim Kardashian spent her Thanksgiving by the side of her husband Kanye West, after his recent hospitalisation.