Kylie Jenner Savagely Claps Back At Amanda Ensing Who Claims She "Copied" Her Pose
16 July 2019, 10:14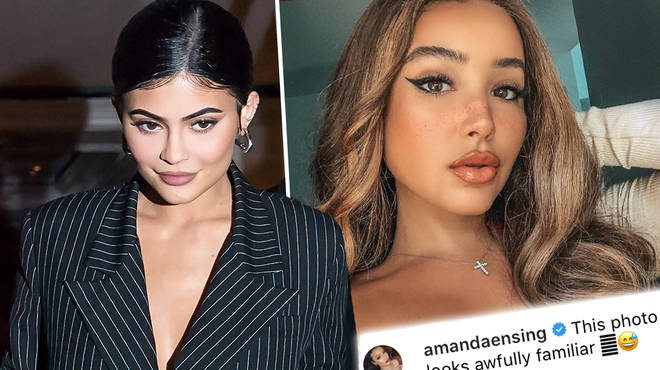 Kylie Jenner responds to influencer Amanda Ensing, who claims the reality TV star stole her Instagram pose in the comments underneath her photo.
Kylie Jenner has been slaying on the 'gram recently, regularly posting model-like photos of herself. After posting a model shot of herself nude, with nothing but an oversized hat on, the 21 year-old business woman received a lot of judgement.
The "self-made billionaire" clapped back at influencer Amanda Ensing, who threw shade at the beauty mogul for "copying" her Instagram pose.
On Monday (15th Jul) Kylie Jenner posted a photo of herself on vacation sitting by the side of a pool, wearing nothing but a giant sun hat that covered her face.
Although Kylie was naked, she covered her boobs with her hands and crossed her legs to keep her lady bits unexposed. The pose is creative and aesthetically looks amazing.
However, according to Amanda Ensing, the pose wasn't very original. The influencer threw shade underneath Kylie's photo, saying "This photo looks awfully familiar 😅" on Kylie's post.
Ensing posted a similar photo last month, hinting that Kylie "copied" her pose.
Kylie wasn't having any of it and responded to Ensing using a Kim Kardashian reference, saying "From the words of Kim K, ur not on my mood board but I did get my inspo off Pinterest 🤷🏻‍♀️."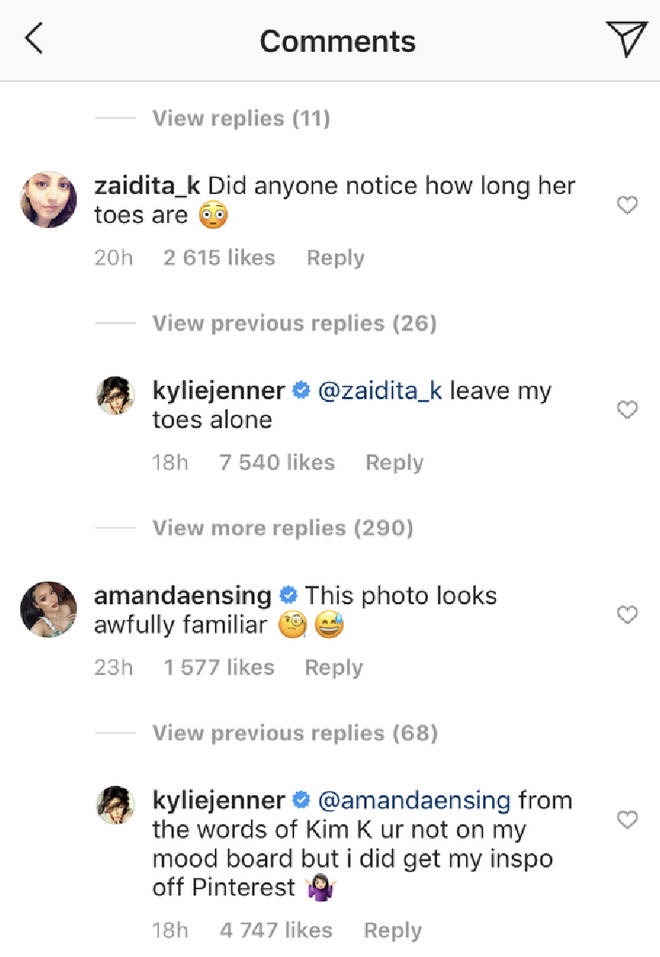 The photos are clearly similar, but Kylie denies copying Ensings post and claims she got her inspiration from Pinterest. It is safe to say Kylie is not here for any critiques.