KSI breaks silence amid backlash for racial slur in Sidemen video
3 April 2023, 11:04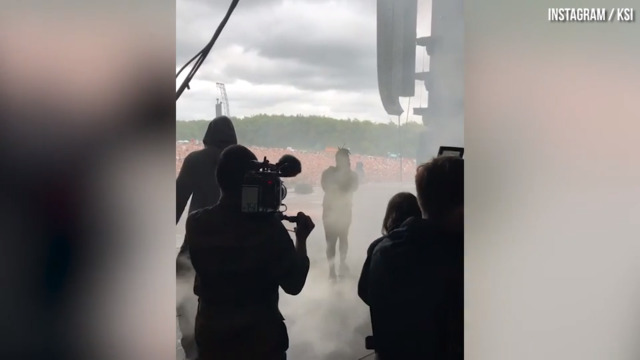 KSI shares BTS view of his performance at Reading & Leeds festival
KSI has issued an apology after saying a racial slur in the most recent Sidemen YouTube video.
KSI has spoken out after causing outrage after he said a racial slur in a Sidemen YouTube video.
The 29-year-old YouTuber made the comment in yesterday's video (2 April), when he appeared alongside his Sidemen group in a video emulating countdown.
The Sidemen were taking part in the gameshow when KSI used his selection of letters to spell out the word 'p***'.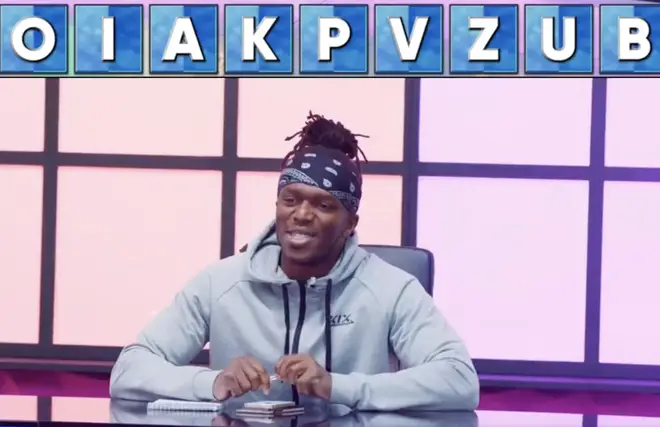 KSI, whose real name is JJ Olatunji, and fellow Sidemen were seen giggling after he said the word, but viewers quickly vented their anger on social media.
One Twitter user wrote: "Nah KSI you're not funny man you cannot say "P***" in any context."
"KSI using this racial slur is terrible enough. But the way its laughed off makes it even worse," another quipped.
The clip can no longer be viewed on YouTube, with the video being marked as private following the backlash.
I had this racial slur thrown at me & got physical beats by racists for my entire childhood.

Genuinely upset that @KSI (a guy my children love) did this & thought it was funny. The rest of them laughing can go f**k themselves too.

People dehumanising brown people like it normal https://t.co/AYGqbxnuhm

— Bobby Friction (@bobbyfriction) April 2, 2023
KSI has since broken his silence over his comment and has released a statement on Twitter.
It reads: "I wanna apologise for saying a racial slur in a recent Sidemen video. There's no excuse, no matter the circumstances, I shouldn't have said it and I'm sorry.
"I've always said to my audience that they shouldn't worship me or put me on a pedestal because I'm human.
"Im not perfect, I'm gonna mess up in life, and lately I've been messing up a lot. So I've decided I'm gonna just take a break from social media for a while."