Kodak Black wants rehab in prison after being "drugged" by a fellow inmate
20 November 2019, 17:22 | Updated: 20 November 2019, 17:23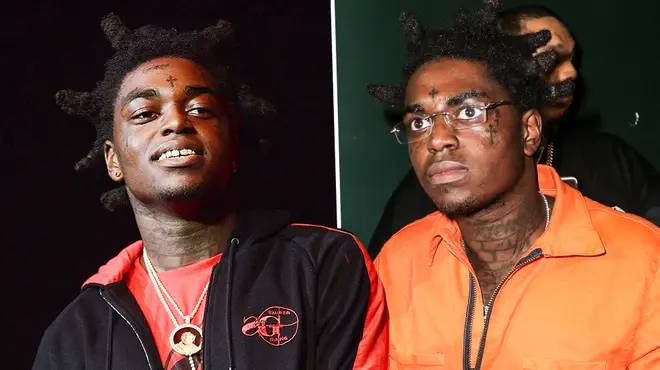 Floridian rapper Kodak Black wants to partake in a rehab prison programme, which could allow him to serve a shorter sentence.
Kodak Black wants to go to a prison which includes a special rehab center to serve his 46-month prison sentence for federal gun charges.
On Nov. 15, the Miami-Dade State Attorney's Office charged the Dying to Live rapper with two felony counts of possession of a firearm by a convicted felon.
On Tuesday (Nov 19) Kodak's attorney asked if Assistant United States Attorney Bruce Brown could recommend that the rapper get sentenced to a prison that has a Residential Drug Abuse Program (RDAP).
According to court documents obtained by XXL, RDAP is a 500-hour treatment program which provides support for prisoners suffering from substance abuse issues.
If Kodak opts to do the program, there's a chance he can have up to 12 months taken off his prison sentence.
Kodak's lawyer noted that Brown previously advised Kodak that he would benefit from the rehab program. The document claims Brown had no objection to granting the motion to recommend the rapper, for the rehab program.
However, there is still a chance that Kodak won't be eligible for the program.
Last week during Kodak's sentencing, prosecutors alleged that in October, Kodak badly injured a prison staff member who attempted to break up an altercation between Kodak and another prisoner.
Kodak reportedly gripped the lower body part of the man, so hard that required medical attention. Prosecutors say Kodak was visibly intoxicated during the brawl.
The Floridian rappers reps reportedly claimed that someone drugged Kodak 20 minutes before he got into a fight with a fellow inmate.
At this current stage, it is unknown whether Kodak will be charged for the brawl. However, it could possibly be the reason why be the pending charge Kodak's lawyer refers to in the new court documents regarding his RDAP request.