Kodak Black handed 46 month jail sentence & labelled "danger to the community"
14 November 2019, 15:05 | Updated: 14 November 2019, 15:06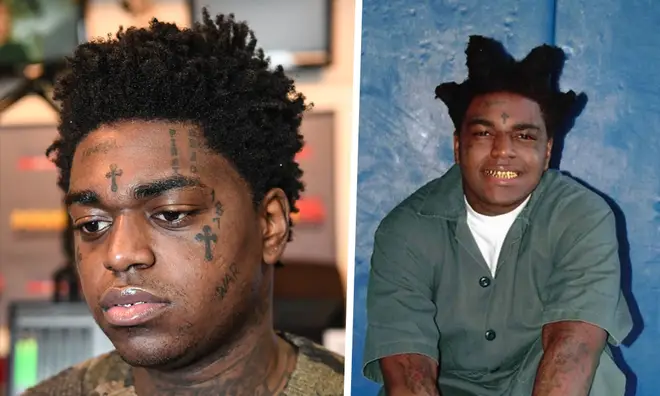 Rapper Kodak Black has been sentenced to more than three years in prison for unlawfully acquiring firearms.
Whilst Kodak Black is best known for hit songs such as 'ZEZE' and Roll In Peace', in recent times the rapper's legal troubles have taken centre stage and he's now been handed a jail sentence for unlawfully acquiring firearms.
Real name Bill Kapri, the 22-year-old Florida rapper was arrested earlier this year and later pleaded guilty to providing false information when trying to buy firearms as he had previously been refused them due to prior convictions.
When being sentenced to 46 months in jail, U.S. District Judge Federico A. Moreno labelled Kodak Black as a "danger to the community".
The judge went on to say, "Young people do stupid things, but the problem is that you've been doing stupid things since you were 15."
According to reports, just before Kodak Black was sentence he said, "I'm sorry for the actions that led me for where I'm standing. I do take full responsibility for my mishap."
It remains to be seen whether Kodak Black will continue to release music whilst he's in jail for the next few years but the rapper's team did post a picture of him on Instagram.
Written alongside the below image of Kodak in jail, the post read 'Hold It Down While I'm On Lock. Calling Shots From The Box #Literally'.
> Download Our Free App For All The Latest Music News!