Kim Kardashian's First Instagram Post Since 'Fourth Baby' News Has Divided Fans
3 January 2019, 16:32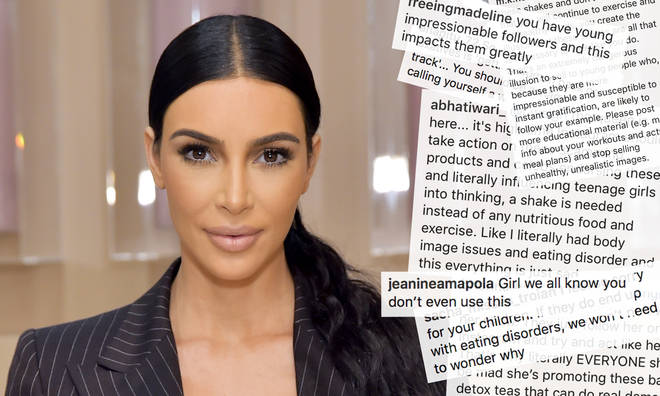 Kanye West's wife - who is rumoured to be expecting her fourth child via a surrogate - has come under fire for her latest Instagram post.
Kim Kardashian is said to be expecting her fourth child via surrogate, but the mother-of-three has already diverted her follower's attention to another matter.
The 38-year-old - who shares children North, 5, Saint, 3 and 11-month-old Chicago with husband Kanye West - is coming under fire for her latest Instagram post.
In an advertisement for weight loss supplement company Flat Tummy Co, Kim posted an selfie of herself wearing a sports bra and leggings whilst holding up a chocolate flavoured shake.
"We had a huuuuge Christmas this year and between that, New Years and everything inbetween… I felt like it was impossible to fit in my regular work outs and eat healthy," she writes beneath the image.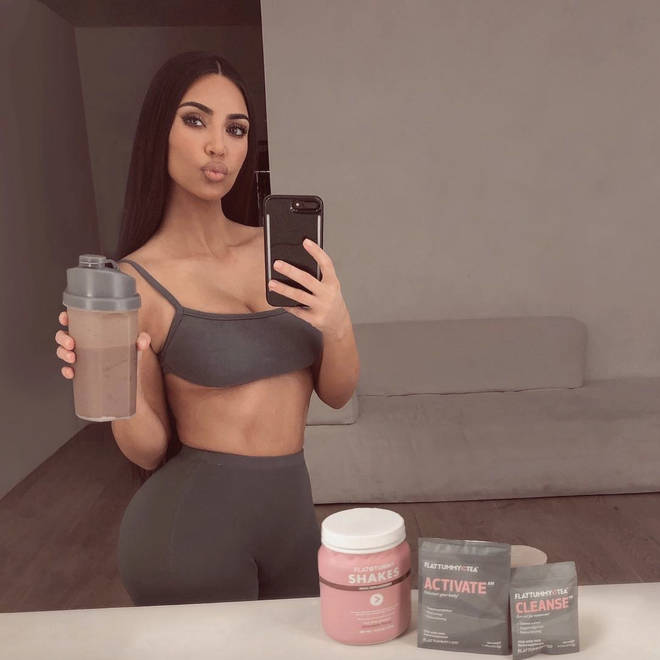 "But this program is giving me a kick in the right direction that I need. These meal replacement shakes are so good and they're helping me get my tummy back to flat. I'm already feeling amazing and I'm so excited for the next few weeks."
However, Kim soon began taking heat for the post as commenters began accusing the star of setting a bad example to her young fans.
"Dangerous and misleading! You should be ashamed of yourself, flogging laxatives to millions of impressionable young people," slammed one user.
"What would you do if your daughters started drinking this crap and skipping meals," wrote another, while others labelled the post as "disgusting" and "disappointing."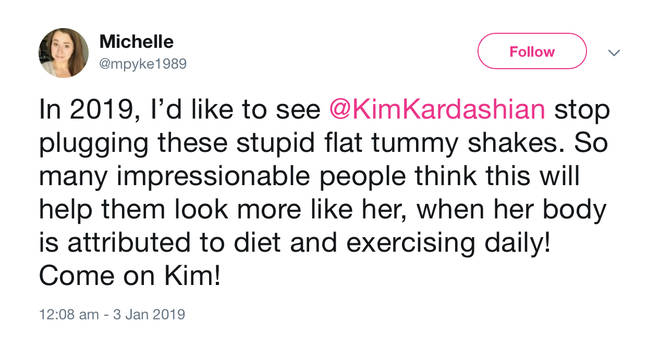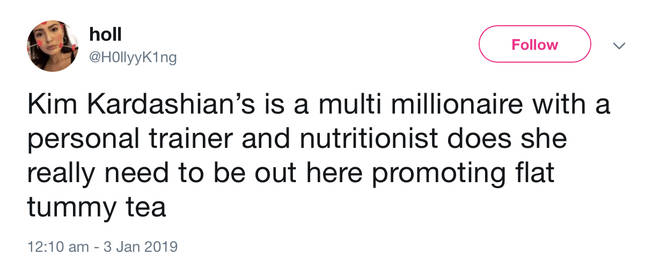 Kim is yet to address the backlash. Meanwhile, reports claim that Kim and Kanye's baby - a son - will be born in May 2019, although it's not known exactly when the due date is currently.