Kim Kardashian Teams Up With Donald Trump To Help Free A$AP Rocky From Swedish Prison
19 July 2019, 12:45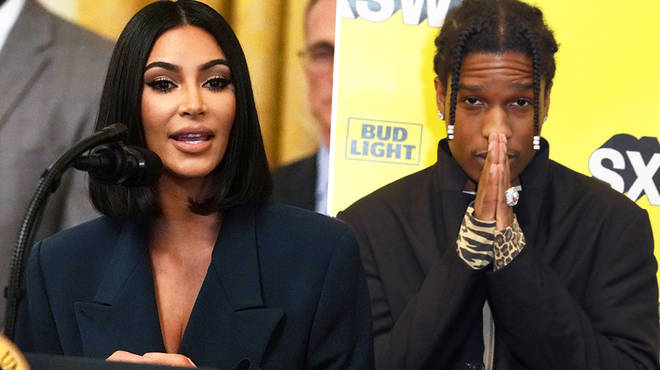 Kim Kardashian West and Kanye West have received support from Donald Trump in getting A$AP Rocky released from Swedish jail.
Kim Kardashian West took to Twitter to thank President Donald Trump & other senior members of The White House for supporting to get A$AP Rocky released from a Swedish jail.
On Thursday afternoon (18th Jul), Kardashian West linked to a TMZ report that clarified that Trump is aware of "President A$AP Rocky's legal sitch in Sweden.
The report also revealed that Trump and his team are working on getting him released, partially due to Kim Kardashian and Kanye West.
The 38 year-old internet thanked Trump, Secretary of State Mike Pompeo and Jared Kushner, a senior adviser to the president, and "everyone involved" with what she called "the efforts to Free ASAP Rocky."
Many artists such as Sheck Wes, Tyga, Travis Scott, Cardi B and more have spoken out in support A$AP Rocky.
The U.S. Department of State recently released a statement in support of the rapper, according to Politico. 
"There are certainly some facts about the arrest and detention that raise concerns. We expect all governments, including Sweden, to treat American citizens fairly and with respect."
"We hope to see A$AP Rocky and his colleagues back on tour and reunited with friends and family soon".
Rocky, and three other people were detained on "probable grounds for serious assault" in Stockholm (3rd Jul), a few days before he was set to perform at Wireless Festival.