Kim Kardashian Deletes 'Dangerous' Picture Of Baby Psalm West Amid Safety Backlash
24 May 2019, 16:43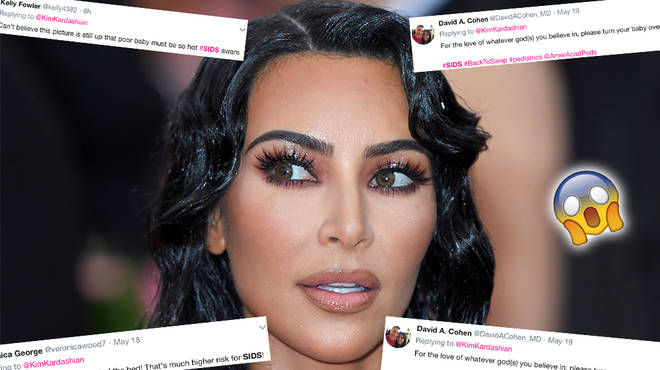 Kim Kardashian has deleted a picture of Psalm West from her Instagram following "sudden infant death syndrome" risk backlash...
Kim Kardashian and Kanye West recently welcomed their fourth child into the world. Kim took to social media and share a screenshot of her and Kanye's conversation of them picking the name Psalm West for their new baby boy.
A photo of the Psalm West featured in the screenshot, which showed him covered up and snuggled in multiple blankets. Although the photo was very cute, Kim has deleted the post from her Instagram, seemingly because of the backlash she faced.
@KimKardashian, beautiful baby. I know you love your baby and as a pediatrician I want to let you know that the sleep environment pictured is high risk for SIDS. There are some changes you can make to protect your baby. This has a lot of great info... https://t.co/5z7YHthubV

— Natasha Agbai (@AFitterFamily) May 19, 2019
Many fans responded to the photo and pointed out cot mistakes from "sudden infant death syndrome (SIDS)" guidelines. The photo showed Psalm wrapped up in a blanket, with a not-so-firm mattress, which made people worry for the baby.
One user wrote "Im not much into concern trolling, but this is a suuuuuper dangerous sleep situation. We've eliminated a huge portion of SIDS deaths by getting people to stop putting babies to bed like this,".
Another user on Twitter wrote: "Please please please go pay an overpriced "sleep consultant" to get all that unnecessary padding, bumpers, and blankets out of your child's crib so they are not at risk for SIDS. I've tried and failed to resuscitate too many children that have died this way Signed An ER doctor."
Kim Kardashian no longer has the photo of her baby on her Instagram feed.