Watch Kim K And Lil Kim Take On Their Own Snapchat Carpool Karaoke
1 April 2016, 11:45 | Updated: 1 April 2016, 11:46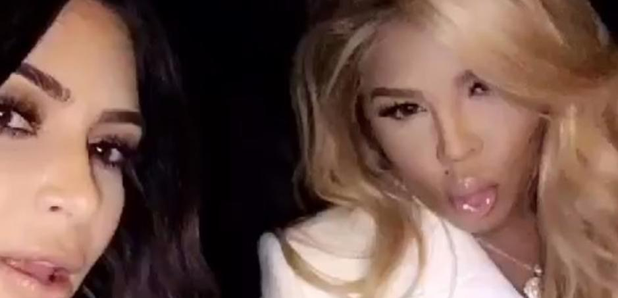 The pair showed off their rapping skills.
Lil Kim and Kim Kardashian linked up in West Hollywood and staged their own version of James Corden's Carpool Karaoke skit.
The reality star announced that she was going to do "Carpool Karaoke with the Kims" via Snapchat, while Lil Kim went in over Biggie Small's classic track 'Queen B**ch.'
They also took on 50 Cent's 'Magic Stick' and 'It's All About the Benjamins'.
Watch below:
The surprise karaoke session follows-up Lil Kim's 'Lil Kim Season' mixtape, which dropped earlier this week.
This isn't the first time that Kim K has attempted to recreate Carpool Karaoke, after she recently posted clips over herself rapping and singing alongside Kanye West.