Khloe Kardashian Shockingly Claims Tristan Thompson Was 'Suicidal' After Cheating On Her
25 June 2019, 11:41 | Updated: 25 June 2019, 12:57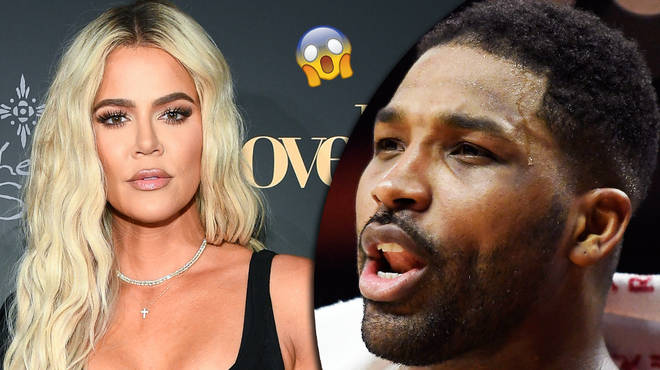 Khloe Kardashian has revealed that Tristan Thompson had 'suicidal thoughts', during the Jordyn Woods cheating scandal drama.
On the latest episode of Keeping Up with the Kardashians, Khloe Kardashian reveals that after news broke that Tristan Thompson cheated on her Jordyn Woods, he struggled with his mental health.
The 34 year-old reality TV star, who shares her daughter True, with Thompson, claims the NBA player threatened to commit suicide.
During the new clip of the episode trailer, the "Good American" owner explained the situation to Kourtney Kardashians children father Scott Disick.
While explaining the predicament Tristan has put her in, Khloe said "He's doing this to get a reaction out of me. Oh, so I'm just allowed to say 'I'm going to kill myself' at any time? That's crazy."
Khloe seemed to be worried that Tristan Thompson might actually hurt himself and called his friend, Savas, to check up on him at his house.
Disick commented on Khloe caring about Tristan despite what he has done "just goes to show that Khloe is an unbelievable person that loves so hard and so much."
According to the clip, Savage reveals that Thompson wouldn't him in his house, but Tristan said "I'm Good". When Khloe asked if Thompson will actually hurt himself, the friend responded, "I don't know."
Kourtney Kardashians ex Disick further commented on Khloe's unfortunate situation. Disick said"Somehow she just keeps getting the short end of the stick, and it's unfair and it's hurtful and it's really hard for me to sit and watch."
Check out the clip above.