Khloe Kardashian Reportedly "Extremely Conflicted" About Her Daughter's Last Name After Cheating Scandal
18 April 2018, 12:44 | Updated: 18 April 2018, 12:49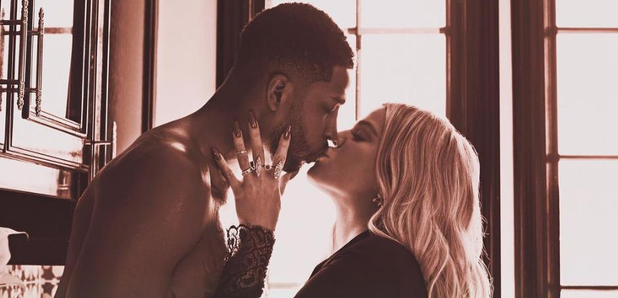 Videos of Tristan Thomson cheating went viral days before the baby was born.
Khloe Kardashian was reportedly very conflicted over the last name of her baby daughter following Tristan Thompson's cheating scandal.
The reality star was considering giving the baby the name Kardashian, before eventually opting for the name True Thompson.
According to TMZ, Khloe Kardashian chose the name True last month before the cheating scandal went viral.
However after the videos surfaced days before her pregnancy, it took her a couple of days after the baby's birth to settle on the decision to give the baby Tristan's surname.
Meanwhile, it has also been suggested that Khloe and Tristan are now sleeping apart after the birth of True Thompson.
"It is a crucial time for the Cavaliers and his priority right now is balling and not the new baby, which is hard for Khloe to deal with as a first time new mommy," a source close to the basketball player told Hollywood Life.
"Tristan has been spending time with Khloe and the new daughter only when his busy schedule allows for it. He is in team meetings, practice and at the arena a lot this week so he has little free time for Khloe or the baby right now."
"His sleep is important too because he needs to be fully rested for his team, so he is sleeping away from Khloe and the baby right now."
Earlier this week, Kris Jenner confirmed the real reason that Khloe Kardashian chose the name True – suggesting that the name was derived from Kris' grandfather on her dad's side called True Otis Houghton.