People Are Convinced Khloe Kardashian Is Pregnant After Seeing Her On Her Family Christmas Card
20 December 2017, 10:33 | Updated: 20 December 2017, 10:34
The speculation continues.
Khloe Kardashian has fuelled ongoing pregnancy rumours after her appearance on the annual Kardashian Christmas card.
The reality TV star, who is rumoured to be expecting her first child with her boyfriend Tristan Thompson, can be seen in one of the new teasers from the hotly-anticipated full image.
In the photo, the 33-year-old sits beside sisters Kim and Kourtney, mother Kris, grandmother MJ and her nieces and nephews.
Interestingly, Khloe can be seen holding brother Rob's daughter Dream on her lap, strategically placed over her rumoured 'bump'.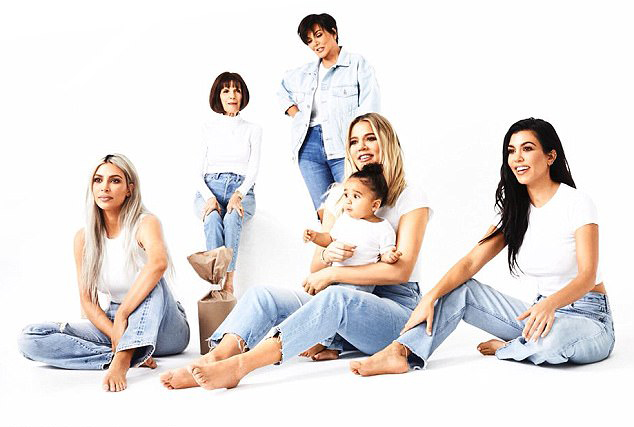 Both Khloe and her NBA player beau are yet to publicly respond to the news, but people are taking this as a sign that the news may be true.
Adding to the speculation, Khloe appeared to 'confirm' the pregnancy in a recent teaser for an upcoming episode of 'Keeping Up With The Kardashians'.
Meanwhile, older sister Kim has been teasing the annual Christmas card over the last few weeks, releasing daily images of the family in a uniform of light wash denim jeans and white tops.
All but two of the Karashian-Jenners have been seen in the images so far - Rob, who frequently opts to remain out of the spotlight, and Kylie.
The 20-year-old makeup mogul is rumoured to be expecting her first child with rapper Travis Scott, and many think the starlet is going to use the card to unveil her long-rumoured pregnancy.
Kylie has reportedly already chosen a "favourite name" for her baby, which is said to be a girl.