Khloe Kardashian Fuels More Pregnancy Rumours After Paparazzi Snap Her 'Baby Bump'
8 December 2017, 12:25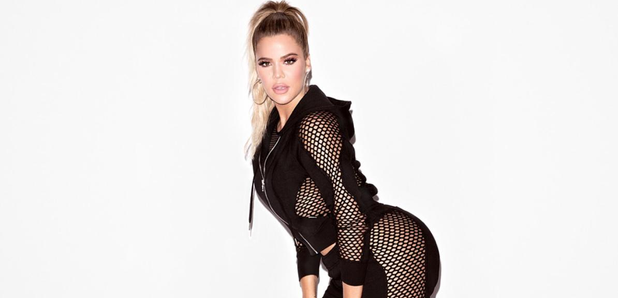 Is she really pregnant?
Khloe Kardashian has fuelled more speculation about her rumoured pregnancy after new paparazzi pictures have leaked online.
The reality star, who is yet comment on the growing speculation, was pictured wearing a huge oversized coat as she reportedly left a doctor's appointment in California.
The large trench coat covered her entire figure, covering any signs of a potential pregnancy with her boyfriend basketball star Tristan Thompson.
She also wore a wide-brimmed hat as she tried to keep a low-key profile as she walked through the car park of the doctor's office.
Fans on Twitter have expressed their opinions on the latest Kardashian pregnancy rumours.
Are you really pregnant you would be a great mum

— Leroy (@LeroyBox) December 8, 2017
All I want for Christmas is to know once and for all if @KylieJenner and/@khloekardashian is pregnant??!!! I just need to know one way or another

— andrea munoz (@Drea_Munozzzz) December 7, 2017
I seriously pray @khloekardashian is pregnant she deserves it more than anyone else I know

— Arianna (@thegarcias027) December 7, 2017
Can @khloekardashian and @KylieJenner please just confirm if they are pregnant I'm on edge

— Millie Tull (@MillieTullxxx) December 7, 2017
What is with @KylieJenner @khloekardashian ?? If you're pregnant you're Pregnant!! Why are we hiding it??

— m$ CakE (@urgoin2luvme) December 7, 2017
Okay I'm gonna say this now and never again: Khloe Kardashian is not pregnant, yet Kylie Jenner is! That is my final answer! Stop asking me!

— Liesa (@liesacollins) December 7, 2017
Khloe Kardashian's latest pregnancy rumours follows-up previous speculation after her 'bump' was spotted on Snapchat.
Meanwhile, Kylie Jenner is also remaining very quiet about her pregnancy, despite strong rumours.