Khloe Kardashian Drops Insane Amount Of Money On Balloons For True's First Birthday Party
18 April 2019, 14:01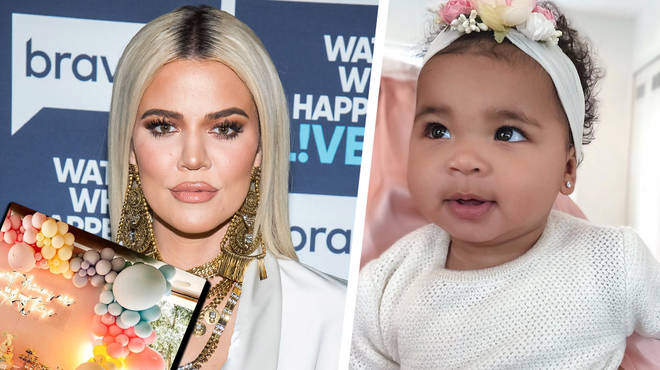 Khloe Kardashian spends a shocking amount of money just on balloons for her baby girl True Thompson's first birthday...
Khloe Kardashian recently threw an extravagant unicorn themed first birthday for her baby girl True Thompson. It was the first time Khloe has been seen publicly with Tristan Thompson, after the cheating scandal.
Although reuniting with Tristan was a huge moment for Khloe, another huge shocker was the amount she spent on just the balloons for the party.
Details of the staggering price of the balloons emerged on the same day Khloe Kardashian took to Instagram to post a lovely photo of baby True.
Khloe Kardashian reportedly spent a whopping $8.5K on balloons alone for True's first birthday party.
The party was full of unicorns (spray painted horses), butterflies and many extravagant balloons.
The balloons weren't usual birthday balloons, they were customised to the reality star's liking. The balloons were organically shaped displays of pastel balloons structured and laid out like a rainbow.
All About Balloons CEO Caity Byrne, who has previously created balloon displays for the White House told the People
"An installation of that size takes balloons in all of those colors in 5 different sizes of each," Byrne explains.
Byrne continued on to estimate how many balloons were on the massive backdrop that flowed down the wall at the party. She revealed it may have been between 1,200 and 2,000 individual balloons, while the arch that framed the dessert table was made of 200 to 300 more.
>
>
>