Kevin Hart Sex Tape: Friend Who Allegedly Tried To Sell Footage Denies Wrongdoing
26 July 2019, 16:53 | Updated: 26 July 2019, 16:55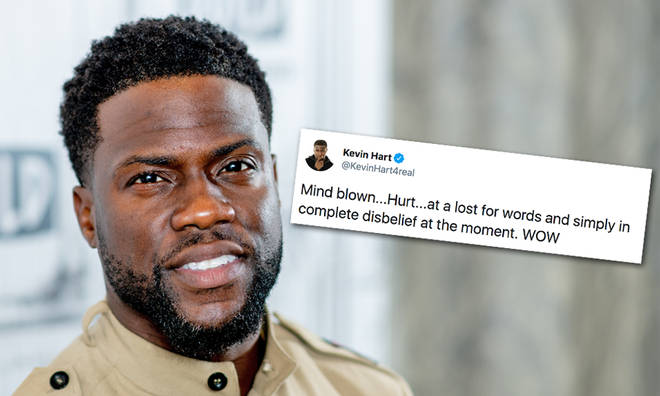 Jonathan Jacobs, a friend of Kevin Hart, reportedly tried to extort the comedian for money and blackmail him over a sex tape in 2018.
Comedian Kevin Hart was reportedly blackmailed for money by a friend over a sex tape last year and now legal documents have revealed that the friend, Jonathan Jacobs, doesn't feel that he did anything wrong.
The documents have come to light as Jacobs faces two charges of extortion and extortion by threatening letter, but in them Jacobs appears to deny any wrongdoing and claims he was just trying to sell a "newsworthy celebrity sex tape".
According to TMZ, the legal documents allegedly see Jacobs claim that he was contacted by a man who he believed to be a "Hollywood sex tape broker" who had offered him $10,000 for the video, but he declined and reportedly tried to negotiate a deal which never ended up happening.
The documents also allegedly show that Jackson believes that he was actually negotiating with someone from Kevin Hart's team and he states that after the offer failed Kevin "likely felt embarrassed and ashamed of his behavior".
Jackson reportedly claimed that he believes Kevin made up the extortion attempt so that he could come across as a victim and denies any extortion ever took place.
Jackson states he was trying to "lawfully and legally engage in the sale of information to news outlets." but after it was revealed that Jackson was the reported extortionist, Kevin Hart tweeted, "Mind blown ... Hurt ... at a loss for words and simply in complete disbelief at the moment. WOW."
Jackson had been a friend of Kevin Hart for over 15 years, however it's believed that the pair are no longer friends after the alleged incident.
The case continues.
> Download Our Free App For All The Latest Music News!