Kevin Hart Suffers 'Major Injuries' Following Horror Car Crash
2 September 2019, 10:28 | Updated: 2 September 2019, 14:40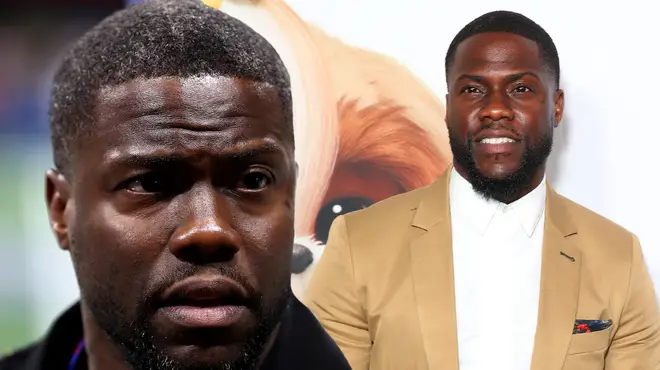 Comedian Kevin Hart has suffered 'major injuries' following a severe car crash. The incident happened when the driver lost control of the car and it tumbled down an embankment.
Kevin Hart, 40, has suffered major injuries after being the victim of a car crash. The comedian was a passenger in a 1970 Plymouth Barracuda, when the driver lost control of the car.
On Sunday at 1am (1st Sep), the car began to turn onto the highway when it tumbled down an embankment above Malibu according to TMZ.
Kevin Hart and a second passenger, Rebecca Broxterman, 31, were able to reach his home nearby for medical attention.
The driver Jared Black, 28, and Hart both suffered 'major injuries' and were later taken to hospital. They both reportedly sustained major back injuries. Broxterman was reported to not be in need of medical treatment. 
The car reportedly smashed through wooden fencing along the roadside, which resulted in the roof getting completely smashed.
The roof of the car was crushed in by the accident. Police reportedly told TMZ that Kevin and the driver both suffered "major back injuries".
It has also been ruled out by police that Mr Black was not under the influence of alcohol.
The Night School comedian was taken to Northridge Hospital Medical Centre and the driver was taken to another hospital.
The comedian is mostly known for his stand-up comedy and comedic roles in movies such as Ride Along, The Secret Life of Pets and Soul Plane.