Jussie Smollett's Sister Leaks Huge 'Empire' Spoiler In Appreciation Post For Her Brother
26 April 2019, 16:10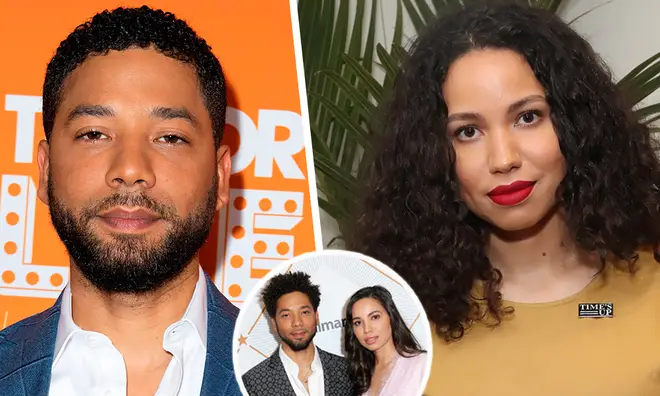 Jussie Smollett's sister has leaked a major spoiler for an unaired episode of Empire during her appreciation post for her brother...
Empire star Jussie Smollett's has been in headlines for the past couple months, but today his sister Jurnee Smollett-Bell (The Great Debaters), is the topic of conversation.
The actors sister took to Instagram to pay tribute to her big brothers achievements and accidentally exposed a scene in Empire while doing so.
Although she wanted to share a positive message, the post did give away a essential part of Empire's episode that is set to air tonight.
Just yesterday (Apr 25th), Jurnee took to Instagram to post a paragraph worth of congratulations to her brother Jussie.
The pos read : "Tonight, history will be made on @Empirefox. Its the first time two black men will be married on prime time television. Let that sink in. Jussie helped make this happen. Representation matters. I am not here to debate you on Jussie's innocence ...because I know he is. But whatever your beliefs are, I implore you to watch this episode."
She continues: "To celebrate the purity of love that we can all identify with regardless of race, religion, gender, age or sexuality. We must celebrate the groundbreaking history this show, this character and the creators have made in bringing Jamal to our homes. The noise should be able to stop for 1 hour."
She ended her praise for her brother by saying "We can't let this moment pass by simply because they don't want to let this man live. It's bigger than even him."
In other Jussie Smollett news, the Empire cast is filing a petition to keep Jussie Smollett on Empire.
Lee Daniels, who is the director and show creator showed support earlier this week during a radio interview with The Breakfast Club.
>
>
>