Juice WRLD planned to "fake his own death" after fame in resurfaced tweet
10 December 2019, 12:40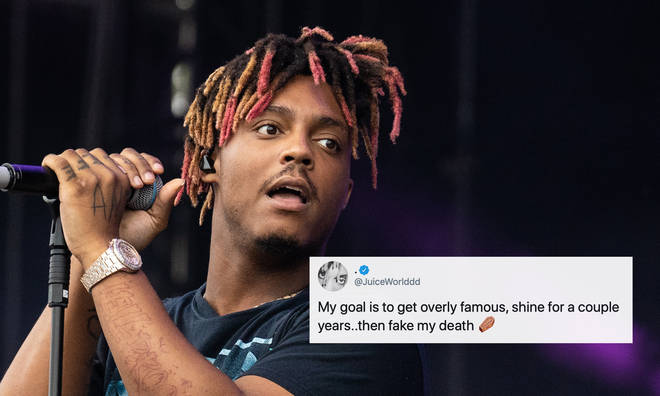 The rapper died aged 21 after suffering a seizure at Chicago's Midway Airport.
Juice WRLD died aged 21 on Sunday (8 Dec) after suffering a seizure at Chicago's Midway Airport. The rapper had been very open about his struggles with drug addiction in the past.
Some fans of the Chicago native, whose real name was Jarad Anthony Higgins, think the 'Lucid Dreams' rapper faked his own death after resurfacing an old tweet of his.
"My goal is to get overly famous, shine for a couple years.. then fake my death," wrote Higgins in a tweeted posted in April 2017.

Since the news of his death, fans and conspiracy theorists are hoping that the rapper is still alive after digging out the old statement.
"THIS BETTER BE TRUE JUICE DONT PLAY WITH US," tweeted one fan. "For the love of all that is holy i pray to God this is all fake and he really is just faking it," said another.
"Please Juice. Please don't make this tweet a reality. We won't be mad. We just don't want you gone," tweeted one.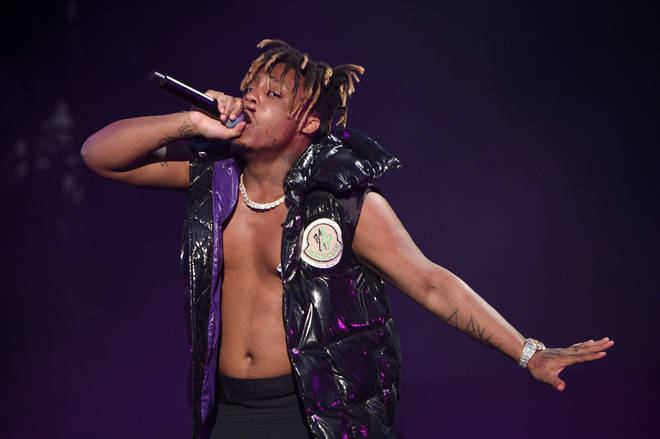 In another eerie twist, Juice appeared too predict his own untimely death in the lyrics to his 2018 track 'Legends', where he raps: "What's the 27 Club? We ain't making it past 21."
As TMZ reported, Higgins was bleeding from the mouth when paramedics arrived at the scene. He was still conscious after being rushed to hospital, but was sadly pronounced dead a short time later.
A new TMZ report claims the rapper swallowed several Percocet pills in an attempt to hide them from police after they conducted a search on his private jet.