Juice WRLD "swallowed several Percocet pills" before suffering seizure, report claims
10 December 2019, 10:36 | Updated: 10 December 2019, 10:43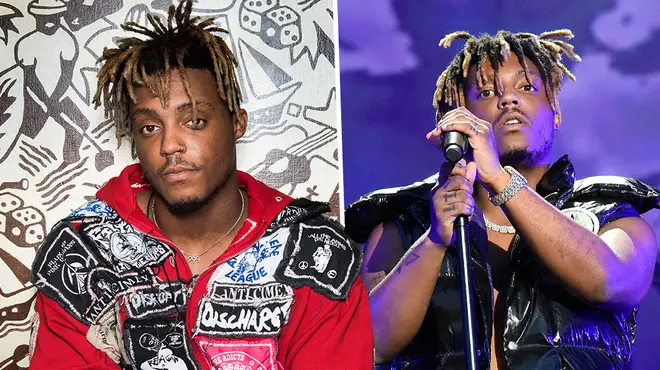 Late rapper Juice WRLD allegedly swallowed Percocet pills in attempt to hide the them from police and later suffered from a seizure.
Juice WRLD tragically passed away on Sunday (Dec 8th) after suffering a seizure at Chicago's Midway Airport.
According to TMZ, the late 21-year-old reportedly consumed several pills on the flight to Chicago to avoid getting in trouble with the federal authorities.
The late Chicago rapper, whose real name was Jarad Higgins, is believed to have suffered a seizure during the search which federal agents and city police conducted.
Anthony Guglielmi, who is the spokesman for Chicago police, confirmed that shortly after the police received a tip-off, they conducted the search.
During the search, a sniffer dog reportedly found multiple bags of suspected marijuana, several bottles of prescription cough syrup, three guns, metal-piercing bullets and a high-capacity ammunition magazine.
Law enforcement sources are claiming that Juice WRLD swallowed a bunch of Percocet pills in an attempt to hide the drugs he had onboard the private jet from police, TMZ reports.
According to TMZ's source, the plane's pilot alerted authorities that the rapper was travelling aboard with guns and drugs. The police were allegedly already stationed to search the aircraft when they landed.
Juice WRLD reportedly took a bunch of pills between the plane landing and it being searched by the police. The pills may have contributed to the "Lucid Dreams" rapper's seizure.
However, an autopsy was completed on Monday (Dec 9), which will confirm the cause of the rapper's death.