Joe Budden Places Third On 'Best Rappers Of All Time' List And Twitter Has Questions
6 August 2019, 17:22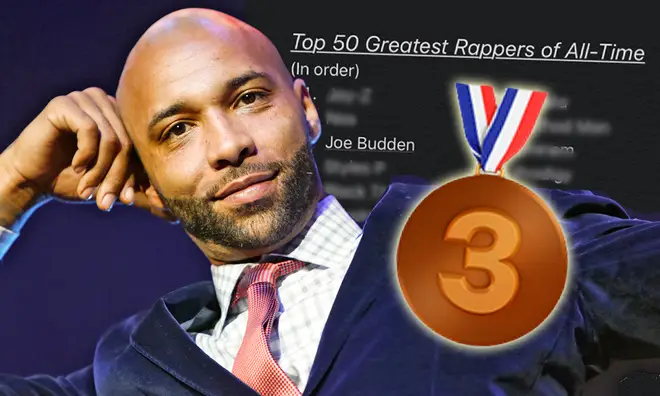 People have shared their confused reactions after Joe Budden was named in the top three rappers of all time.
When it comes to the best rappers of all time everyone has a different list that they feel passionate about - but we're not convinced that anyone had Joe Budden in their top three, even Joe himself!
So imagine the internet's joint shock when The Brew Podcast named Budden third on their list of the Top 50 Rappers Of All Time recently.
Joe Budden on;y found himself behind Jay-Z and Nas, as you can see from the list above and the surprise move sparked a number of hilarious reactions from Twitter users.
Aside from the confusion around Budden's lofty status, people were also baffled by the lack of female inclusion - Nicki Minaj, Lauryn Hill and MC Lyte amongst the notable exclusions - but a number of other positions on the list were questioned.
Eminem's position at number 28 confused many people whilst old-skool spitter KRS-One was another notable omission from the top 50. Check out some of the funniest and most confused reactions to this 'list' below...
> Download Our Free App For All The Latest Music News