Snoop Dogg Reveals What Tupac's Career Would've Been Like If He Was Still Alive
2 August 2019, 17:00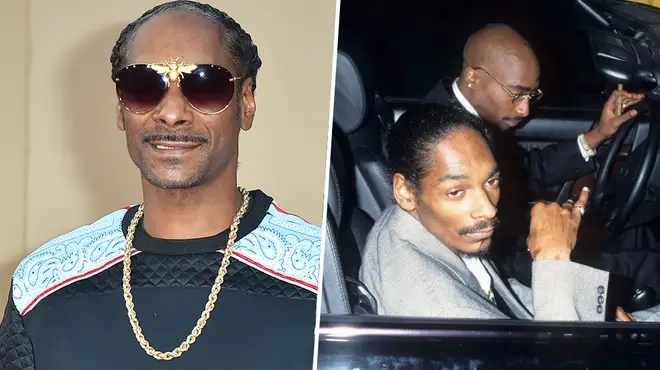 OG West Coast rapper Snoop Dogg has written a passionate paragraph about Tupac and where he would have potentially been if he was still alive.
Snoop Dogg has commented on a huge debate that blew up after rapper Glasses Malone expressed in an interview that Tupac wouldn't have been perceived the way he is today, without the West Coast rapper.
During Malone's Breakfast Club interview, he expressed "From 1993 to 1995, there was no bigger rapper than Snoop Dogg," says Malone. "Snoop is rap music. Snoop is the greatest rapper of all time."
Since Malone insisted that Pac wouldn't have been viewed the way he is if it weren't for Tupac, Charlamagne took to Instagram to post a clip of the debate.
The "Black Privilege" author wrote on Instagram "From 1992 to 1996 who was the bigger rap superstar? The icon Tupac Shakur or The icon Snoop Doggy Dogg??"
Many fans responded with their views, however, nobody expected the legend himself to comment on the debate. Snoop Dogg posted a long paragraph theorising where Tupac would've been if he was still alive.
"I'm the reason why pac was on death row," begins Snoop. "First real free agent signing in rap I wasn't afraid or jealous I wanted cuzz on our team and suge made it happen and on my instructions."
Snoop continued "Daz and the whole. D. P. G. Death row clique provided Tupac to the sound of his greatest album ever so get ya facts right," wrote Snoop.
He then revealed "If pac was alive he would be all of what I am and then some he was a beast in the studio and a real friend who taught us a better work ethic and how to stay on it like we want it so. I am and always will be apart of."
Glasses Malone Explains The Concept Behind "2Pac Must Die", Debates Hip Hop Status + More
Snoop added "Tupac and Tupac is apart of me. A brotherhood none of y'all can break. @Glasseslockeep pushing ya line. Ain't no I in team"
What do you think ? Tupac or Snoop Dogg ?