Joe Budden slams PartyNextDoor's new music as "bullsh*t"
26 November 2019, 14:07 | Updated: 20 January 2020, 17:32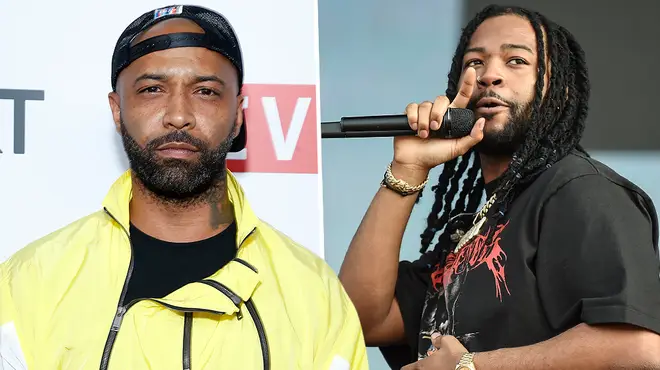 Media personality Joe Budden has roasted PartyNextDoor's new music on his self-titled podcast. This comes days after the ex-rapper criticised Jhene Aiko's new music.
Joe Budden is known to be one of the most famous music critics who speak their mind without holding back. The latest critique from the "Pump It Up" rapper, is of PartyNextDoor's new songs the singer released on Friday (Nov 22)
On Monday's episode of the Joe Budden podcast, Budden expressed his dissatisfaction after listening to PND's new songs. The 39-year-old rapper had a harsh opinion on the tracks and wasn't afraid to unleash them.
Joe let Rory & Mal know that he's anti-climaxed after anticipating new music from PND for so long. "He's supposed to not give me some mid," Joe told his talk show co-hosts.
He continued "Not only gave me some mid, but you gave me a two pack of MID. Thats like an ounce with all the stems," Joe said jokingly.
The "Walk With Me" rapper said "Im just picking stems out this bulls**t" revealing how disappointed he is with PND's new music.
Th rapper then got slightly frustrated while speaking about PND's new songs and further explained his point.
"So you give me mid and two songs from a n*gga we have been waiting for and anticipating for how long? Man if y'all don't get this n**ga the f**k outta here. Get him the f**k outta here!" Joey screams into the mic.
The Joe Budden Podcast Episode 300 | The London
Last Friday (Nov 22) PartyNextDoor dropped off two singles, "The News" and "Loyal" with Drake.
PartyNextDoor's impending LP will follow his second studio album, PartyNextDoor 3, which was released in 2016. Prior to, he dropped PartyNextDoor Two in 2014. The "Persian Rugs" singer also released other EPs including PartyNextDoor, Colours, Colours 2, and Seven Days.