Joe Budden slams Jhené Aiko's new music for "lack of growth"
21 November 2019, 10:15 | Updated: 20 January 2020, 17:32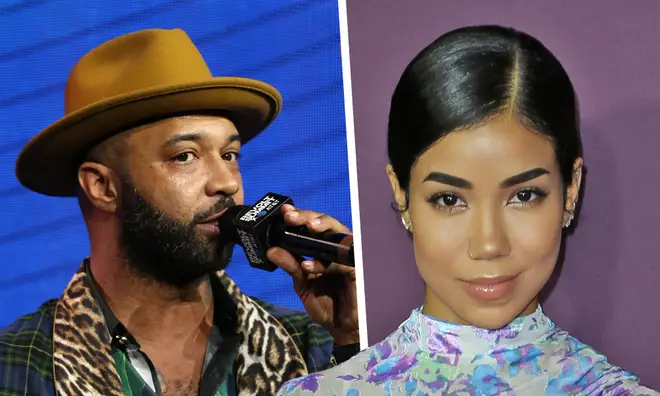 Not one to shy away from a controversial opinion, Joe Budden shared his feelings about Jhene Aiko's new song 'None Of Your Concern'.
During a recent episode of The Joe Budden Podcast, host and rapper Joe Budden shared his honest thoughts about Jhené Aiko's new music, including her latest song 'None Of Your Concern' featuring ex-boyfriend Big Sean.
Just days after Jhene and Big Sean were spotted packing on the PDA together, Joe criticised the singer for a "lack of growth" within her music and stated, "It's deep, but it's all that type of deep".
Speaking on the podcast, Joe said, "When is somebody gonna have an honest conversation about the mid that Jhené Aiko is dropping?"
He went on to add, "I love n*ggas that keep the same content for a long time and I love n*ggass that keep the same sound for a long, long time. You just have to be [good at both and grown within that]."
After Jhenê's music was described as "deep vibes" by one of his co-hosts, Joe responded saying "No, it be deep vibes about a n*gga that she's madly in love with that she's not necessarily feeling at the moment. That is what all of them are about. Let's not change the content by saying it's deep. It is deep, but it's all that type of deep."
In his most hard-hitting comment during the conversation, Joe says, "With every song that Jhené Aiko releases, in my opinion, she falls lower and lower on the list of the women that make that type of music."
Jhenê Aiko is yet to respond to Joe Budden's comments on her music at the time of writing.
> Download Our Free App For All The Latest Music News!