Jada Pinkett Smith Reveals Husband Will Convinced Her To Do Jordyn Woods' Red Table Talk
27 June 2019, 15:06 | Updated: 5 October 2020, 12:52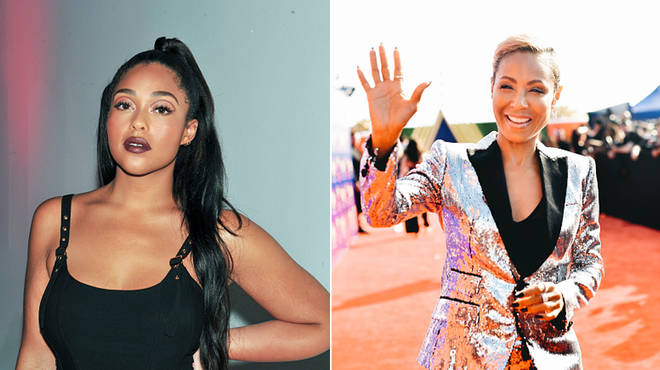 Jada Pinkett Smith reveals she was hesitant to do Jordyn Woods' tell-all Red Table Talk interview, but was convinced by husband Will to go ahead.
Kylie Jenner's former BFF Jordyn Woods was accused of cheating with Khloe Kardashian's baby daddy, Tristan Thompson back in March this year.
After rumours circulated the internet and the Kardashian clan unfollowed the model, Jordyn finally broke her silence, deciding to do a tell-all interview with her 'aunt', Jada Pinkett Smith, on her Facebook series, Red Table Talk.
Now, Jada has revealed that she was hesitant to do the interview at first, but her husband Will convinced her to go ahead with the video, saying it was the best way to help others understand what went down and to allow Woods to give her side of things.
READ MORE: Jada Pinkett Smith reveals "ex" Tupac is on her mind "every single day"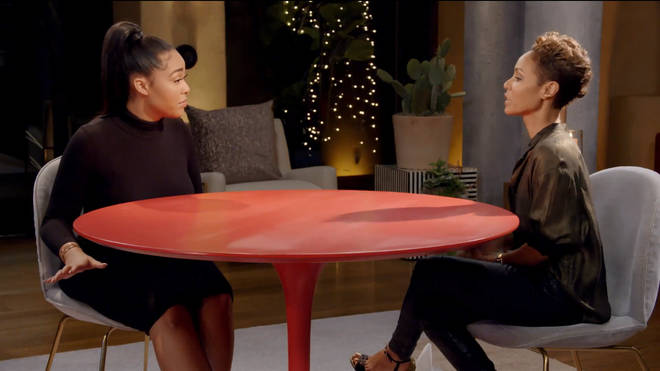 In an interview with People, Jada said: "Jordyn really felt like it was the only safe place that she could do that interview.
"It actually wasn't something I wanted to do because it was very close [to home], but as time transpired, Jordyn was just like, 'I really need you in this platform' and Will felt like it was supremely important. So I was like, 'OK let's do it.'"
READ MORE: Kylie Jenner reveals what she first said to BFF Jordyn after Tristan Thompson cheating rumours
Pinkett Smith is really close to both Jordyn and the Kardashians. Jordyn refers to Jada and Will as her 'aunt and uncle' - and while they aren't biologically related, Woods' father was a sound engineer on The Fresh Prince of Bel-Air and their families have been longterm friends. Jordyn was also childhood friends with their son Jaden.