Jada Pinkett Smith Admits She Gets "Hostile" With Women Who Flirt With Will Smith - WATCH
8 May 2019, 12:35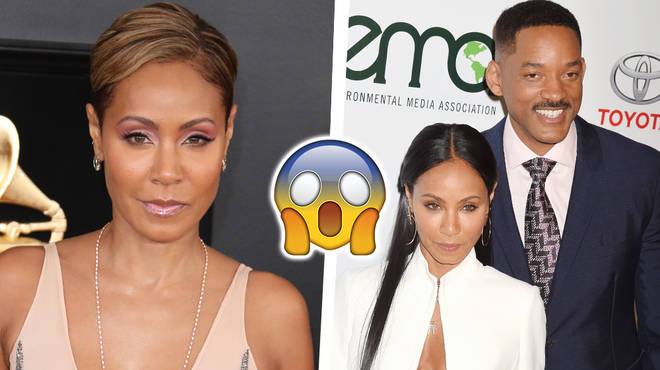 Jada Pinkett Smith opened up on Red Table Talk and revealed that she got "hostile" with women who crossed the line with her husband Will Smith...
In the latest episode of Red Table Talk with special guest Ayesha Curry, Jada Pinkett Smith revealed how she has dealt with being jealous of other women with her husband Will Smith.
Pinkett Smith had her daughter Willow Smith, her mother Adrienne Banfield Norris and guest Ayesha Curry on the Facebook Watch show, when she decided to bring up the topic of insecurity.
First Ladies of the NBA: Meet the Curry's

It's a Red Table Road Trip! Jada, Gammy and Willow travel to North Carolina to the private home of NBA Royalty to meet the Queens of the Curry Dynasty! Basketball superstar Steph Curry's wife Ayesha Curry , his mother, little sister and future sister in law get real about everything from anxiety issues to flirtatious female fans. It's Real Talk with REAL NBA wives.

Posted by Red Table Talk on Sunday, 5 May 2019
Jada Pinkett opened up and revealed there were a few times she experienced women being disrespectful during her and Will's relationship.
She revealed "There was only like one or two times where I might have gotten a little hostile where I felt like people stepped over a boundary and they were disrespectful," talking about her 50-year-old husband.
Mrs Pinkett Smith continued: "I know who I am. And, more importantly, he knows who I am, right?"
Jada's mother alternatively stated: "So the responsibility is more on the men," Norris revealed.
Jada agreed with her mother's statement and added to that thought, revealing "I think also you need to have an internal space of confidence. At the end of the day, that's part of it."
Jada Pinkett Smith and her husband Will smith celebrated 21 years of marriage together in 2018. Jada opened up nd explained why the pair don't celebrate their actual wedding day on the New Year's episode of Red Table Talk.
She revealed that herself and Will believe their relationship has evolved since their wedding day.
Mrs Pinkett Smith revealed how she felt about the annversary. She said "It's more of a life partnership, so it's not steeped in that day,". She cotinued "We don't really celebrate that day anymore in the sense because the context of our union is totally different."