Giggs Announces Surprise New Album 'Big Bad...' With Hilarious Trailer
7 January 2019, 15:17 | Updated: 10 January 2019, 10:25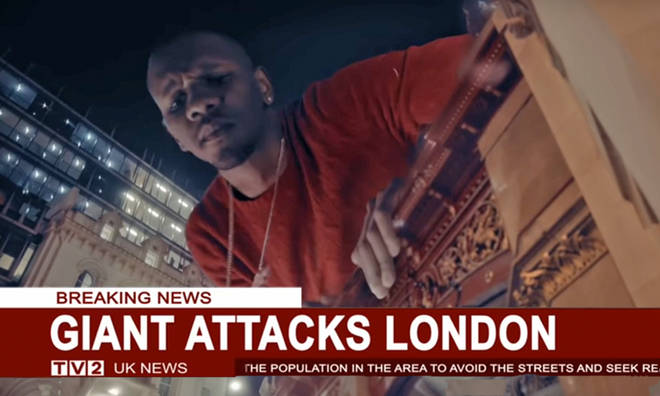 Giggs has revealed the release date for his brand new album 'Big Bad...' with a hilarious trailer which sees him become a giant in London!
Giggs is one of the most iconic rappers the UK has ever produced, so when he reveals details about a brand new album people sit up and take notice - which is what happened when he dropped this surprise trailer for new project 'Big Bad'.
The hilarious visuals, which you can check out below, see Giggs turned into a giant walking around the streets of London, accidentally causing carnage before being shot at by Police helicopters and destroying tanks.
Even featuring a fake news broadcast about the giant which is attacking London, this is a seriously creative trailer for an album that is set to become one of the biggest records of 2019.
'Big Bad' is Giggs' follow-up to 'Wamp 2 Dem', which was released back in 2017 and included features from the likes of Dave, 2 Chainz, Young Thug and Newham Generals.
With Giggs' growing reputation both in the UK and in America, it remains to be seen whether there will be further big name features on this new album and fans will be counting down the days until it's released on 22nd February 2019.
> Download Our Free AppFor All The Latest Giggs News!