The Best Grime & UK Hip Hop Songs Of 2018
27 November 2018, 16:58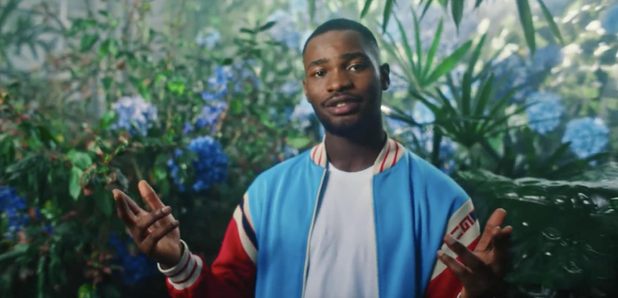 Bringing you some of the biggest songs taking over the UK from the best homegrown UK talent.
Get ready to celebrate the freshest tunes our homegrown talent has to offer as we round up the best Grime and UK Hip Hop songs to drop in 2018.
Some of your favourite British artists, including Skepta, Ramz and Young T and Bugsey are all setting the bar high this year with some epic tracks.
Keep your eye on this playlist, as well be updating it with the hottest new tracks as soon as they come in.
(Warning: Some of these tracks contain strong language that some people may find offensive.)
Yxng Bane - 'Vroom'
Rising UK star Yxng Bane unleashed one his biggest songs so far with 'Vroom' and is definitely one to watch in 2019.
Cadet & Deno - 'Advice (Delli Ali)'
Cadet and Deno teamed up on one of the biggest homegrown songs of the year! What a chorus.
Dave Feat. Fredo - 'Funky Friday'
Dave and Fredo took the UK charts by surprise when they launched a campaign to reach No. 1!
Geko & Not3s - 'Will Smith'
Geko has been on a roll this year. Following a number of massive hits, the rapper fires back with another big one with Not3s.
Chip Feat. Not3s - 'CRB Check'
Taken from his new album 'TEN10', this bubbly banger from Chip and Not3s is a winner.
Not3s - 'Just Fine'
A catchy banger with a memorable hook and an infectious instrumental? That's Not3s all over.
Hardy Caprio Feat. One Acen - 'Best Life'
Hardy Caprio and One Acen continued their musical chemistry, following up 'Unsigned' and 'EIO', with another summer banger!
Geko Feat. NSG - '6:30'
The 'Yo Darlin' collaborators link up once again for this wavy new track.
Lotto Boyzz - 'Did It Again'
The Birmingham duo have unleashed a jumpy new single to heat things up as we approach the end of the year.
Fredo X Young T & Bugsey - 'Ay Caramba'
Fredo brings the sauce with this club-ready banger. Young T and Bugsey link up to deliver their own bars making this the ultimate collaboration.
MoStack - 'What I Wanna'
MoStack linked up with producers ILL BLU for a sun-soaked single that will soundtrack endless pool parties this summer!
B Young - '079 Me'
B Young followed up the success of his huge breakout single 'Jumanji' with another wavy single dedicated to the ladies...
One Acen Feat. WSTRN - 'Vice Versa'
One Acen and WSTRN came together for one of the catchiest UK songs of the moment!
Ambush Feat. Chip & Skepta - 'Jumpy' (Remix)
UK rapper Ambush called upon two of the biggest homegrown stars of the moment for a superstar remix of his hood banger!
Headie One x Kenny Allstar - 'Tracksuit Love'
Headie One and Kenny Allstar linked up on a huge collaboration dedicated to tracksuits! The So Nasty-produced anthem is one of the biggest underground UK songs this summer.
AJ Tracey Feat. Not3s - 'Butterflies'
AJ and Not3s come through with a bubbly summer banger that serves up some serious island vibes.
Yxng Bane - 'Both Sides'
Baney Boy flexes his rap chops on this trap-influenced banger, paired with some wavy old-school visuals.
Avelino feat. Not3s - 'Boasy'
Avelino calls on Not3s for their wavy new tune - and it's an easy breezy banger.
Skepta - 'Pure Water'
While rumours of a new album continue to bubble, Skepta drops a stereotypically icy new tune.
Lady Leshurr - 'OMW'
The Birmingham beauty kicks things up a notch with her fiery new R&B-rap fusion bop.
A$AP Rocky & Skepta - 'Praise The Lord (Da Shine)'
Rocky links up with UK Grime veteran Skepta for their killer collaboration - the video of which sees both rappers pay homage to their respective home turfs.
Lethal Bizzle - 'Flex'
MOBO Award-winner Lethal Bizzle smashes into 2018 with a hit guaranteed to hype you up.
Skepta Feat. Wizkid - 'Energy (Stay Far Away)'
Skepta takes a mellow approach on his smooth collaboration with Wizkid, who delivers some a characteristically catchy hook.
Mr Eazi Feat. Giggs - 'London Town'
Hook extraordinaire Mr Eazi returns with his latest collaboration, this time with London's finest, Giggs. The legendary MC delivers on this hard anthem for the UK's capital.
Dappy Feat. Ay Em - 'Oh My'
Dappy is back! The veteran rapper drops a vibey new joint alongside rising star Ay Em.
Bugzy Malone - 'Warning'
Bugzy Malone comes through this his fiery new single 'Warning', which arrives with an equally charged up visual.
Ms Banks - 'Come Thru'
Taken from her long awaited mixtape 'The Coolest Winter Ever', Ms Banks has unleashed absolute fire with her latest banger.
Nines - 'I See You Shining'
Nines teamed up with producers
Steel Banglez & Zeph Ellis for a banger taken from his album 'Crop Circle'.
Not3s Feat. Maleek Berry - 'Sit Back Down'
Not3s and Maleek Berry collaborated on an Afrobashment track with an infectious bass line.
Loski - 'Forrest Gump'
London rapper Loski released bouncy single 'Forrest Gump' in April. Play this very loudly!
Chip Feat. Mist - 'Marijuana'
Chip linked with Birmingham rapper Mist for a drug-themed song released on 4/20. The star-studded video features Skepta, Black The Ripper and more.
EO - 'German'
Teenage rapper EO released underground banger 'German', dedicated to fast cars!
Skepta Feat. Suspect - 'Look Alive'
Skepta and upcoming UK rapper Suspect put their own spin on Drake and BlocBoy JB's 'Look Alive'.
D Double E Feat. Skepta - 'Nang'
After previously linking wth Skepta on collaborations including the 'Konnichiwa' banger 'Ladies Hit Squad', D Double E is back with another heavy tune featuring his fellow MC.
Da Beatfreakz & Giggs - 'Swingin In Da Whip'
What a link-up! Da Beatfreakz are back with a huge collaboration alongside UK heavyweight Giggs. The production team serve a powerful beat while the South London rapper narrates.
Ramz - 'Barking'
Croydon native Ramz is taking things a lot further than Barking with this infectious chart-climber.
Lady Leshurr - 'R.I.P'
West Midlands native Lady Leshurr brings some incredible bars with her first freestyle of 2018.
Young T & Bugsey - 'Greenlight'
Young T and Bugsy are fast proving themselves as the dynamic duo to watch, with their latest tune 'Greenlight' serving as a certified banger.
Xavier Wulf Feat. Skepta - 'Check It Out' (Remix)
Skeppy lends some fired-up bars to Memphis rapper Xavier Wulf's already icy track.