Geko Reveals The Story Behind His Infamous Cancer Tweet
13 May 2019, 11:53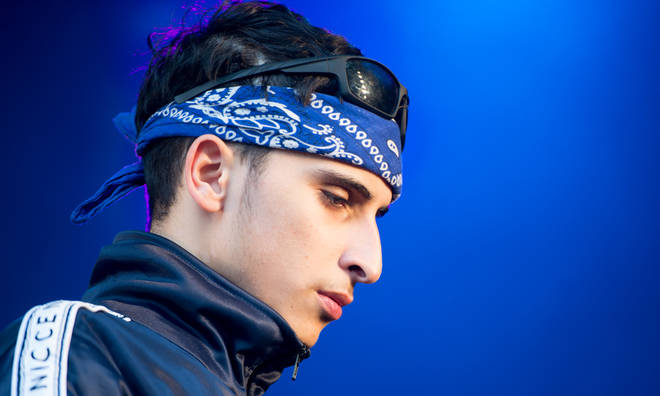 Geko tweeted that doctors had told him he only had a year to live in a tweet and he's now opened up to DJ Semtex about the truth behind it.
Having released a string of hits across the last tweleve months, including his recent smash hit 'New Money' with Ay Em and French Montana, Geko has cemented his position as one of the most exciting stars in the UK music scene.
However back in 2017 the 21-year-old posted a tweet that claimed doctors had revealed he only had a year to live after being diagnosed with cancer. Having later revealed that to be untrue, Geko has now sat down with DJ Semtex to reveal the truth behind the whole situation.
Listening to Geko explain the situation behind his cancer tweet. It's a pretty sad story tbh. I think people should probably stop making jokes

— 『 TLP 』 (@BolaBankz) May 9, 2019
During an interview on Who We Be Talks, DJ Semtex quizzed the 'Yo Darlin' star about his cancer claims and Geko revealed the whole thing had occured whilst he was on medication whilst spending time in a mental health unit.
"I thought these people were playing me, telling me something's wrong with my liver, he began. Explaining his thoughts at the time Geko continued, "Whatever anyone said to me I was like 'Do you think I'm mental? Is that why you don't wanna tell me the truth?' So in my head that was the whole incident".
He went on to say, "I didn't really have anyone to speak to when you're in them type of places, so I just tweeted it. I don't know why - I don't even think I remember me tweeting it still. It was me probably off it."
Ah you know what I feel for Geko the guy was sectioned at the time he made that cancer tweet. I have friends that have been sectioned the medication they give you really made you do and say mad things.

— MindingMyBusiness (@AntiOdeism) May 10, 2019
After Semtex asked Geko whether he understands why people were annoyed that he'd tweeted a false story about having cancer, the 'Baba' rapper responded saying, "My little brother was probably my best friend at that age cos we wasn't too far off, so if someone that close to me that I was with every single day dies, of course I understand."
"That's why I'm not saying don't be mad at me."
With more new music on the way on 2019, Geko appears to be in a really good place right now and we can't wait to hear what he's got planned next up in 2019.
> Download Our Free App For All The Latest Music News!