Frank Ocean's New Tattoo Has A Powerful Hidden Meaning
18 March 2019, 15:02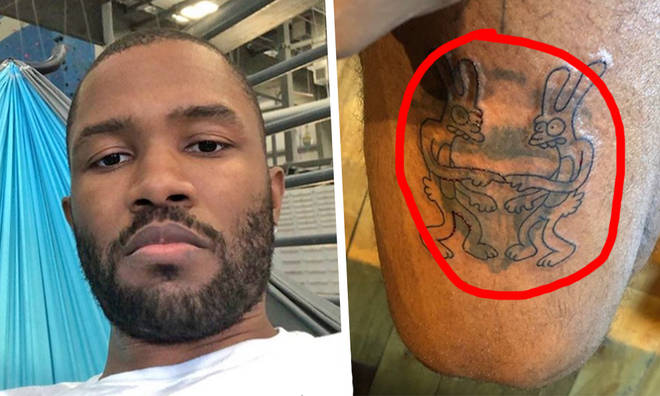 Frank Ocean has addressed his sexuality through his blog and various interviews, but now he's using new tattoos to discuss homosexuality.
Over the last few years Frank Ocean has become a critically acclaimed solo star whose honest and soulful brand of music is lover around the world and whilst he's known as something of an introvert he's never been afraid to address his sexuality.
Now the 'blonde' star has taken to social media and sparked a coversation around homosexuality once more by showcasing his new tattoo - which many people might not know is a drawing by The Simpsons creator Matt Groening.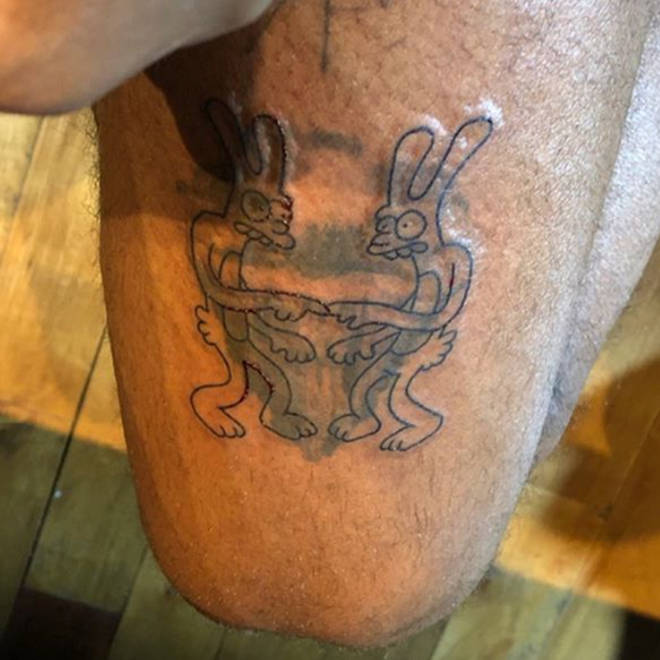 Matt Groening drew the original image of the two bunnies from Frank Ocean's tattoo back in 1983 and whilst Frank only has part of the original graphic inked onto his leg, there's so much more to the original piece of art.
In Matt Groening's original work, he asks the question 'which is better?' between being heterosexual or homosexual before deducting that both have the same advantages and disadvantages, other than heterosexual people 'breeding like rabbits', which he notes as a disadvantage.
Frank Ocean hasn't addressed the original Matt Groening artwork personally, but his new tattoo would suggest he's a big fan of the idea that homosexual and heterosexual relationships are more similar than some people would think.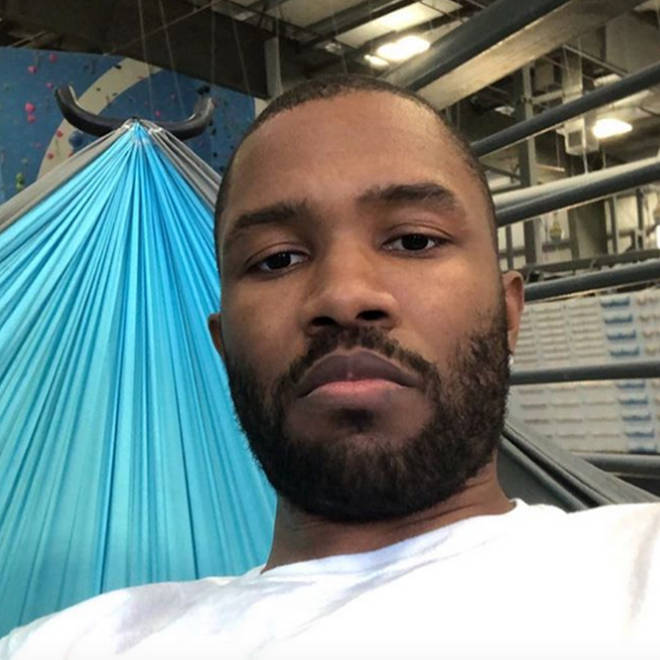 > Download Our Free App For All The Latest Music News!