Former FBI Agent Suggests LAPD Mysteriously Shut Down New Biggie Movie 'City Of Lies'
24 August 2018, 11:41 | Updated: 24 August 2018, 11:45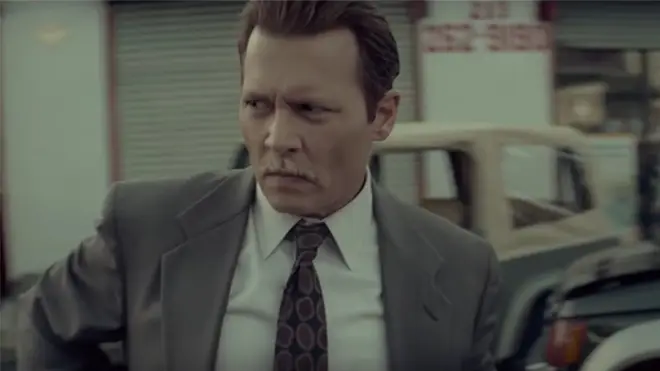 The movie still hasn't been released to the public...
A former FBI agent is suggesting that the LAPD were behind the mysterious shelving of Johnny Depp's new movie 'City Of Lies', which is all the about the murder of the Notorious BIG.
Some reports had previously claimed that the highly-anticipated movie was pulled one month before its scheduled release date because of Johnny Depp's alleged erratic behaviour on set.
However a former FBI agent, who asked not to be identified, has suggested that the Los Angeles Police Department may have been involved in the movie's demise.
"As bad as the crime was in the Biggie murder, and all the other corruption, the cover-up far exceeds, I think, what the crime was," said the FBI agent during an interview with The Daily Beast.
"I think when this movie comes out, there's going to be a lot of people scrambling and running for the hills because they're not going to want to have to answer some questions about the corruption that was going on at LAPD."
The former agent has also suggested City Of Lies may have revived a civil lawsuit by The Notorious BIG's mother, Voletta Wallace.
According to the agent, it would "absolutely completely bury and ruin LAPD and more importantly, would shut down all the different task forces that LAPD had with the FBI as well as other federal agencies, [from which] they get all that federal grant money.
"Not to overstate it, it would basically shut down LAPD. They could not afford to take that hit."
Interestingly, City Of Lies filmmaker Brad Furman claims that while making the movie, he had access to files of the infamous murder of the Notorious BIG, that nobody outside of the investigation has ever seen before.
"We went down the rabbit hole, and I saw everything," he said. "I got in in a way that nobody has ever gotten in."
Johnny Depp is yet to respond to any of the claims.
However the actor is being sued for allegedly punching a crew member on the set of the movie.