A New Biggie & Tupac Murder Movie Starring Johnny Depp Is Coming Out This Year
22 May 2018, 12:44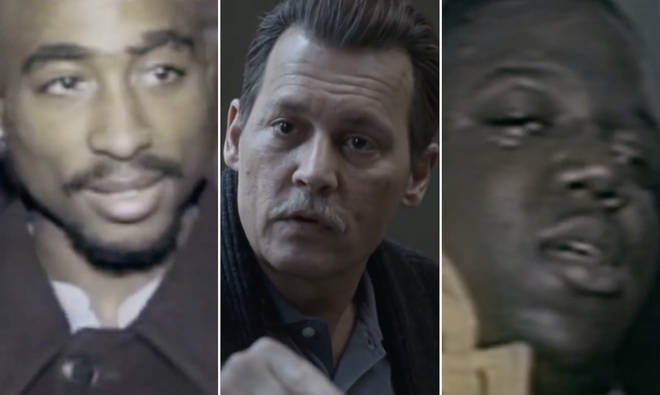 Watch the trailer for 'City Of Lies' here.
Johnny Depp and Forest Whitaker are starring in a new movie about the infamous murders of The Notorious B.I.G. and Tupac Shakur.
The first trailer for the upcoming film 'City Of Lies' has just dropped and shows Whitaker star as a journalist aiming to uncover the truths behind the unsolved case.
Alongside Whitaker, Depp portrays an LAPD detective who originally worked on the case, which remains open. Based on the true story of the mysterious deaths, the movie is set to drop this September.
Watch the trailer for 'City Of Lies' below.
Directed by Brad Furman, 'City of Lies' debuts over twenty years after the deaths of the Hip-Hop icons and is based on journalist Randall Sullivan's book of the same name.
In recent years various documentaries and films have aimed to uncover the secrets of the headline-grabbing murders, which remain shrouded in mystery.
A TV special called 'Snapped: Notorious' claimed that Tupac was aware of the identity of his killers, while Fox documentary 'Who Shot Biggie & Tupac?' saw Suge Knight admit that Tupac may still be alive.